Geotechnical Engineering
GI, Groundworks & Earthworks
Our Environmental Engineering division offers a wide range of geotechnical services delivered by our in-house team of engineering experts operating throughout the UK.
As a multi-discipline engineering contractor, we have extensive experience providing specialist expertise in earthworks, drainage and geotechnical services in order to deliver projects that improve the surface of the earth. We undertake environmental engineering solutions with the objective to mitigate any problems that might occur, which could disrupt services and/or damage the UK's vital infrastructure.
Through initial geotechnical investigation surveys, we are able to design solutions that benefit the client and the environment to create better performing land areas. This may involve flood defence, land drainage, fencing and vegetation, or works to improve the natural environment. We provide geotechnical services to identify solutions to address any issues that may exist on the site to prevent future issues or make the land safe for use across a multitude of activities.
We have experience across a number of environmental improvement schemes and recent projects have included landscaping, surveying works, flood management, the installation of seeded erosion blankets, as well as installing new toughing and gabion walls. We have carried out rock-cutting and embankment protection schemes, along with dust suppression and soil erosion controls.
In addition, we have undertaken substantial groundwork and earthwork improvements, together with flood defence works in support of station refurbishment projects in rural settings, these include recently completed works on the Cambrian Coast Railway at Tygwyn, Llandanwg and Llanaber stations in North Wales. The project was completed successfully, on time and to budget and included the installation of new precast foundations, robust riser walls and safe, non-slip durable platform surfaces.
Delivering work safely and on time is of paramount importance; and working collaboratively with Network Rail and our supply chain partners allows us to do this on each and every project we undertake. We are a Network Rail approved contractor on a number of their groundwork and earthwork frameworks.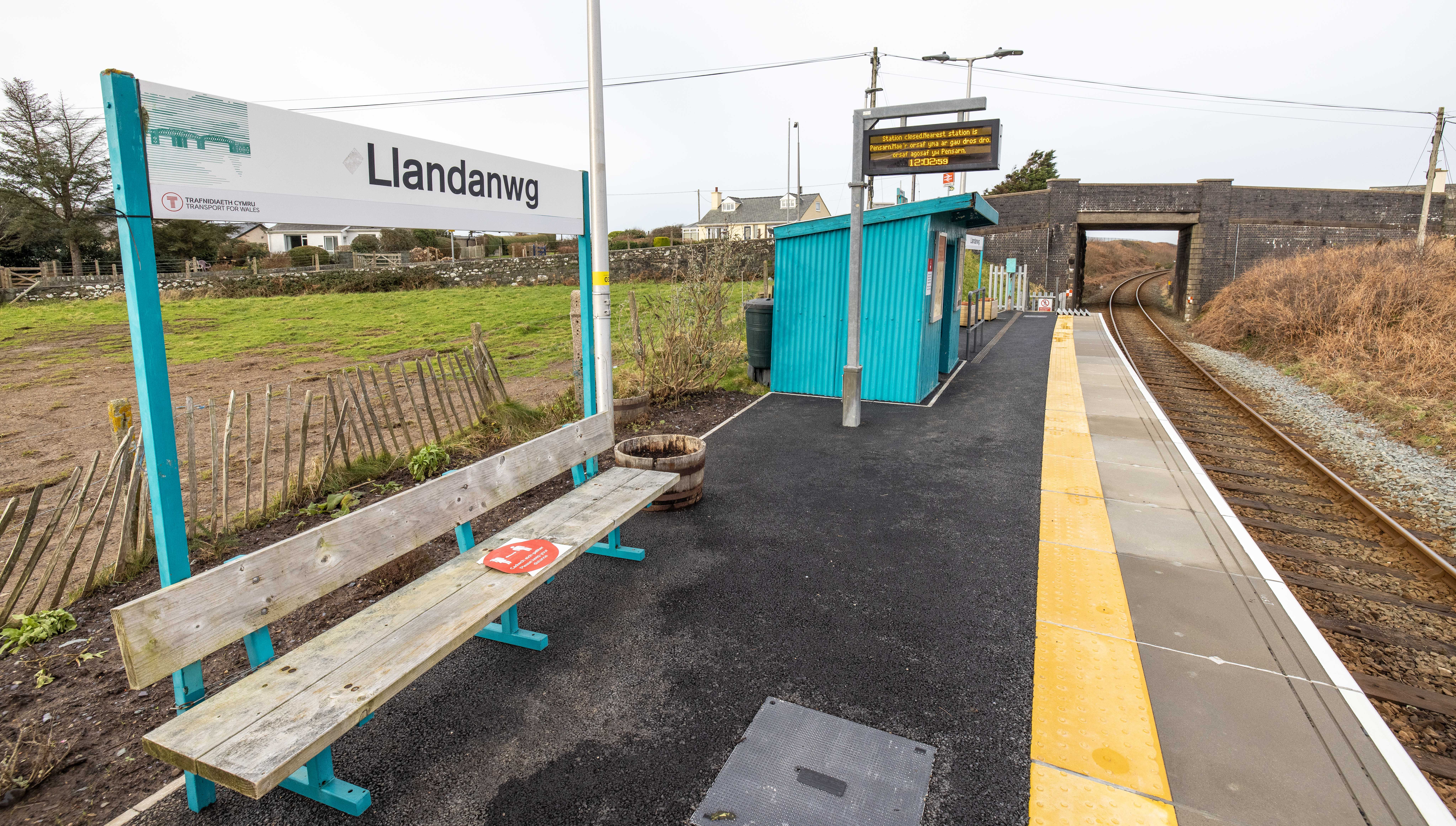 ---