We've Expanded Our Fleet with Six New Vivaros
Published 21st October 2020
As part of our continued growth, we have added six new vehicles to our fleet which have all received newly designed vehicle graphics. The brand-new vans include our new logo and display our updated website address (taziker.com). Improving our visibility around the country, our new logo will now be seen by increasing numbers of people as our drivers travel for essential work.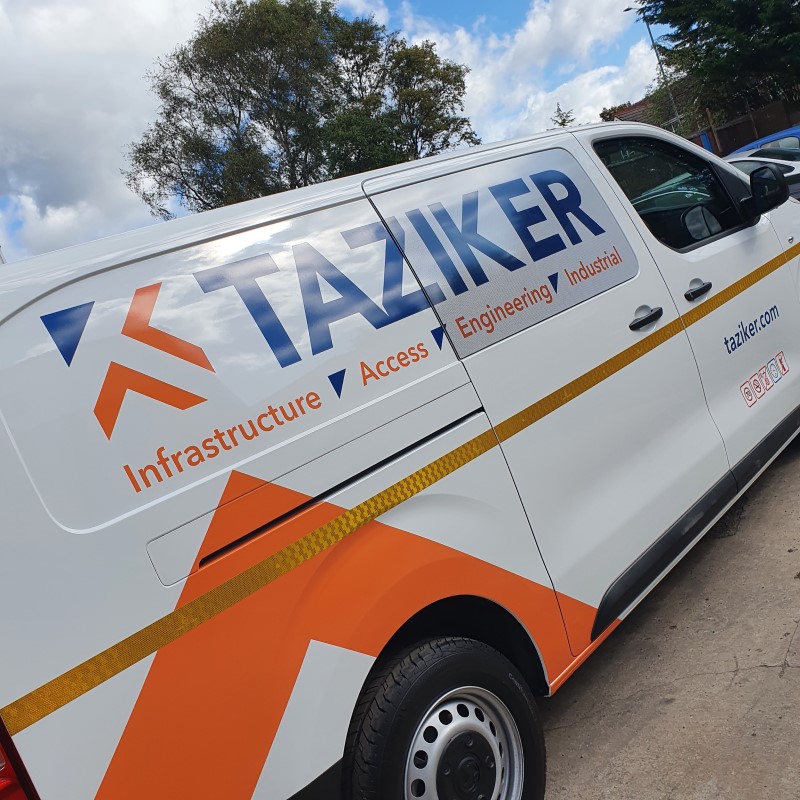 By rebranding our fleet, we hope to further grow awareness and knowledge of Taziker, and our business units (Infrastructure, Access, Engineering and Industrial) to ensure that more people know and recognise the Taziker name and logo. This also communicates to current and potential customers that we are positive about the future and our place in the construction industry.
The eye-catching look, which incorporates our distinctive blue and orange colour palette, will be rolled out to our wider fleet of vehicles over the coming months.
Taziker are proud to be supporting British manufacturing with these six new vehicles, and we chose Vauxhall Vivaros for all the benefits they provide to the driver and the business. The Vivaro offers up to 19% greater payload, 25% better towing capacity, a 28% improvement on fuel economy and 19% better CO2 emissions than the previous model. Practical, comfortable and economical, the Vauxhall Vivaro was named 'Medium Van of the Year' by the Company Car & Van Awards 2020.
The application of the vehicle livery was carried out by Ast at Taziker's premises in Horwich.