Thank You to All Key Workers
Published 4th June 2020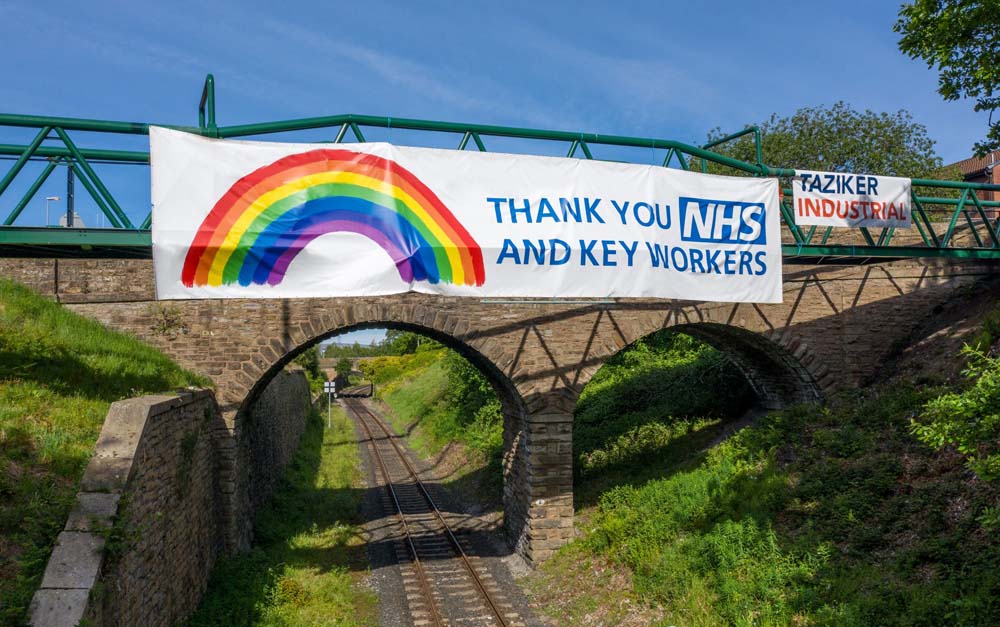 Taziker employees have shown appreciation to all key workers by joining in with the 'Clap For Our Carers' every Thursday and displaying 'Thank you' banners at various sites around the country.
From doctors and nurses, to shop workers and teachers. Cleaners, vets and delivery drivers. Taziker is grateful and forever thankful for everyone's hard work and dedication in these challenging times. This includes Taziker employees who are ensuring essential infrastructure projects continue and have worked hard throughout this period; on site, in offices or working from home. Thank you all.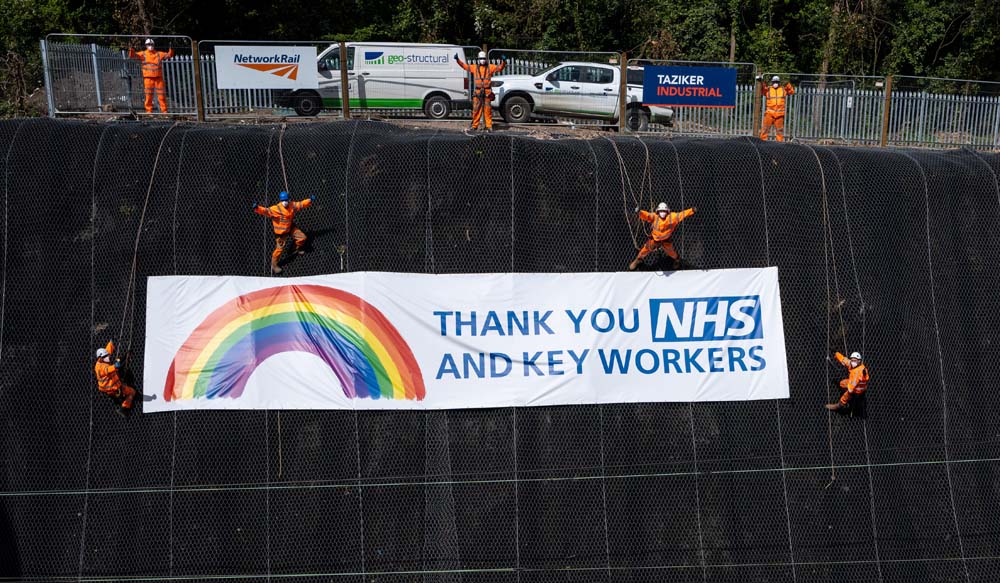 Essential Projects
As the coronavirus pandemic broke out a couple of months ago, Taziker were in the middle of some large projects across the UK. Not able to down tools, Taziker employees had to continue work, ensuring high standards were upheld, and maintaining high levels of health and safety on all sites.
We work closely with Network Rail; helping to improve Britain's railway infrastructure. Many of our projects focus on the safety and reliability of the railways and stations across the country. We are often involved in essential work which ensures the rail service can continue to operate safely and efficiently, providing passengers and freight the ability to get to where they need to be.
Projects can include replacing footbridges when they have been deemed unsafe, allowing passengers to travel without worry. This was the case with the Millom and Wigton Footbridges project in Cumbria last year and at Christmas we improved Blackpool North railway station by replacing the station canopies.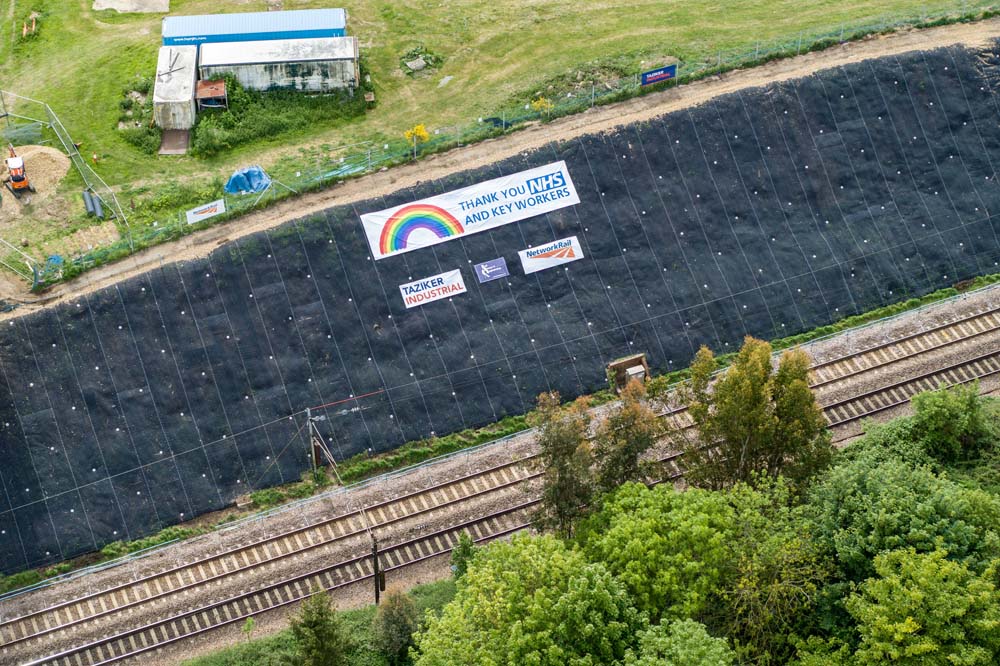 Lockdown in the UK
As the lockdown began, Taziker had begun work on a sixteen-day blockade on River Parrett, a five-span viaduct in Bristol. We were installing scaffolding and encapsulation; the track was removed, and a number of repairs and Permanent Way work was being carried out. Presented with new challenges after Prime Minister Boris Johnson announced the lockdown, the Taziker team working on River Parrett successfully completed the job and remained professional throughout.
As the weeks continued, Network Rail jobs also continued and we completed some essential Civils work in the Anglia region. We carried out work on the London to Grays rail line at Purfleet to reinforce the embankment and protect the tracks. This work will help keep the railway lines clear in the future for those travelling by train.
Similar work was also undertaken near Manningtree on the Norwich and London mainline, as well as drainage works and new fencing. Our workers on site displayed 'Thank You' banners at both these locations.
Our Health & Safety department implemented a number of changes which included; providing infra-red thermometer gauges for all sites and offices; ordering additional PPE to ensure sites remained operational and compliant; increasing cleaning rotas and moving briefings outdoors. Posters were also created to remind people to remain 2m apart at all times.
The Future
From beginning life in the 1960's in Bolton, Taziker have grown into a multi-discipline contractor with a UK wide workforce and we look to the future with hope and positivity. The uncertainty of the coronavirus pandemic is not over yet, but we intend to keep working hard to build and improve the country's infrastructure while always remembering the key workers who kept things moving during these difficult times.