Taziker and Network Rail Donate Bicycle Racks to Bristol Schools
Published 30th November 2021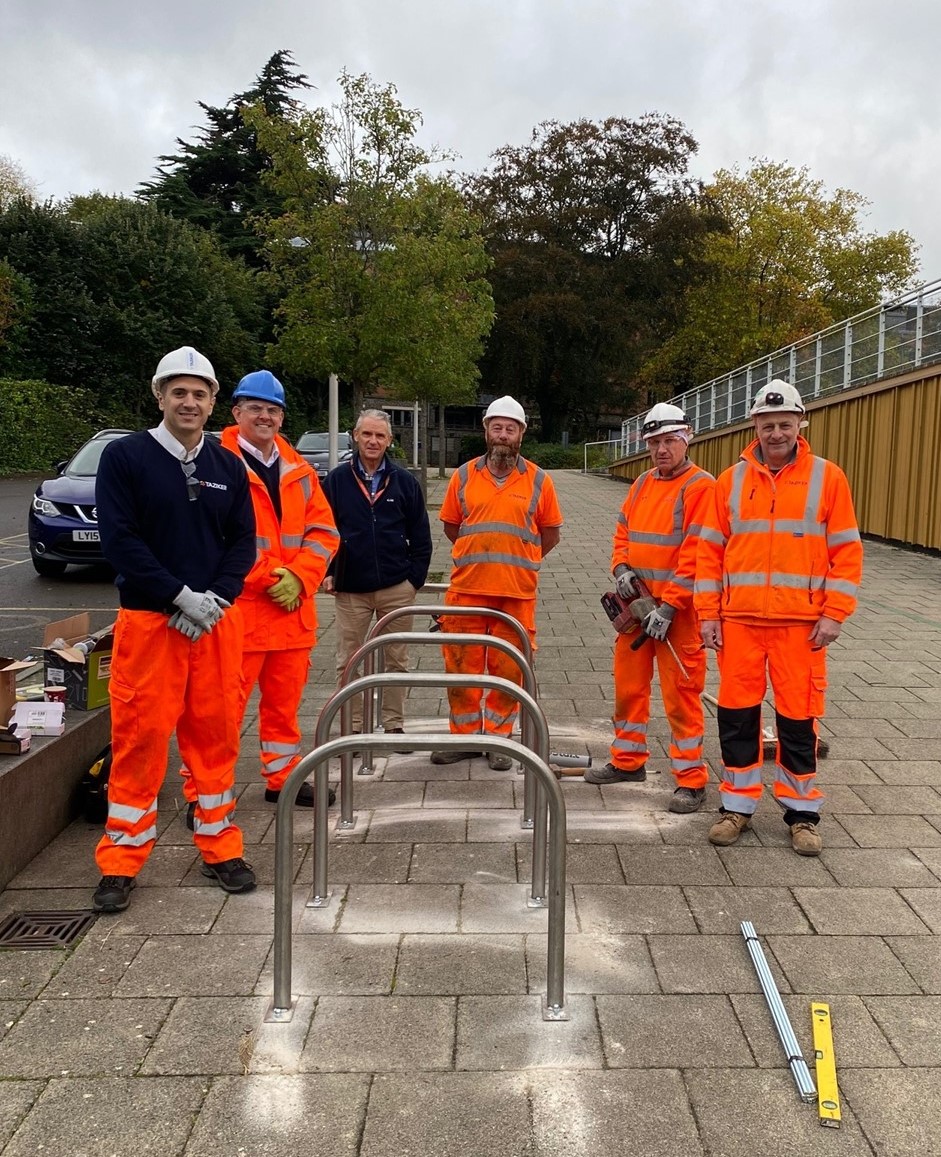 Pupils at three Bristol schools are now benefitting from more bicycle storage following the donation of 45 cycle stands by Taziker and Network Rail.
As part of the ongoing renovation of Bristol Temple Meads station and subsequent installation of a temporary 450 capacity bicycle storage rack located on Friary, the old metal cycle stands have been recycled and donated to three local schools in Bristol.
Taziker operatives installed the cycle stands free of charge at City Academy, Redland Green and Clifton High School, increasing the amount of bicycle storage available and assisting the schools with their bike to school programmes.
Tom Nicotra, Business Development Director – South, Taziker said: "During the length of our project at Bristol Temple Meads Station, we are committed to providing added value through our community initiatives.
"Supporting the areas in which we work in is incredibly important to Taziker. We want to leave a positive and lasting impression within the local community. The donation and installation of 45 cycle stands to three local schools is perfect example of Taziker, Network Rail and the station team endeavouring to respond to the needs of the community."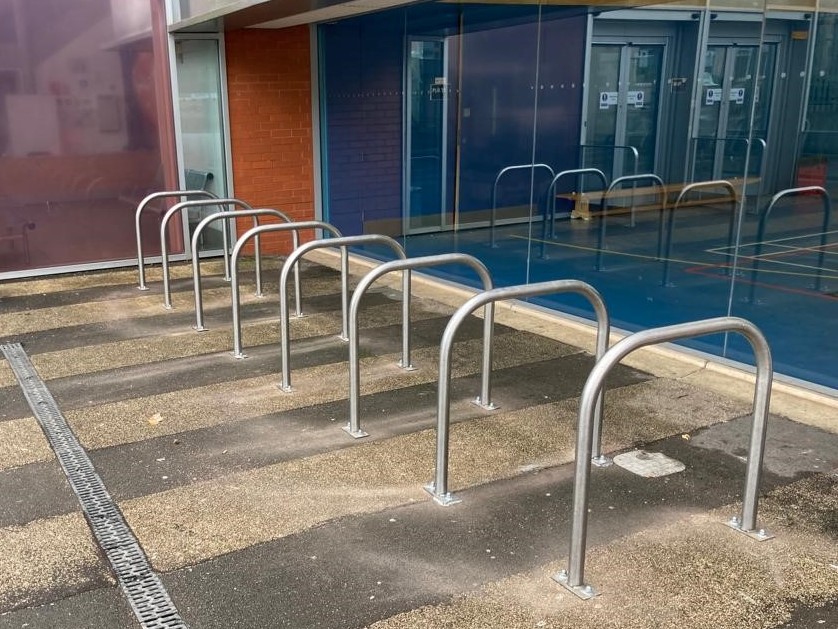 Andy Phillips, Station Manager for Bristol Temple Meads, Network Rail said: "I'm pleased that we were able to put these bicycle stands to good use by donating them to three schools near the station.
"Sustainability is important to our passengers and it's important to us, so it's great that we've been able to recycle these stands for use in the local community. We hope that by helping each school to provide extra cycle storage, more people will be inspired to take up greener forms of travel and enjoy the environmental and health benefits of cycling."
Nick Lind, Senior Deputy Headteacher, Redland Green School, said: "With so many of our students and wider school community engaged in environmental projects across the city, we are always looking at ways of encouraging students to walk or cycle to school rather than rely on cars.
"The additional cycle hoops have been an immediate success, not only with our students but with our students from the North Bristol Post-16 Centre who often commute from wider afield or have to travel between ourselves and Cotham School.
"We are really grateful to Network Rail for this donation and to the team from Taziker for their speed and efficiency in putting the hoops in place."
Matthew Bennett, Head of Clifton High School, said: "Clifton High School would like to give Network Rail and Taziker a warm thank you for donating and installing 15 cycle hoops over half term.
"As a Green Flag school, we take our responsibilities for eco sustainability seriously and providing more cycle storage fits closely with our passion to protect the environment. The fact they were recycled makes them even more special."
Donna Stark, Facilities Manager at City Academy, said: "We would like to sincerely thank Network Rail and engineering contractors Taziker for installing these bike racks for our students.
"We encourage our students to cycle to school as part of a healthy lifestyle, so with these racks in place it will allow more students to get involved. This will also benefit our local community, because students who cycle to the Academy will not be brought in by car, thus lowering our carbon footprint."
Taziker is leading the renovation of the iconic Bristol Temple Meads station roof on behalf of Network Rail.