What makes the Legacy Footbridge the ideal choice for the UK's railways?
Published 1st September 2023
Following years of development, Taziker's FRP Legacy Footbridge provides the perfect mix of environmentally friendly materials that are cost effective and require minimal maintenance over a 120-year life span. However, what else goes into making the Legacy Footbridge the ideal choice for the UK's railways?

A diverse range of configurations
Alongside the Legacy Footbridge's primary design, it also has approved designs for a diverse range of configurations. These include standard footbridges, DDA (Disability Discrimination Act) compliant footbridges with lift units, rampway access and even Bridleway footbridges. This impressive versatility showcases the Legacy Footbridges' ability to cater to various requirements and accessibility needs, a comprehensive solution for a wide array of projects.
Made in Britain
Aiming for a more sustainable future, all our materials are made in the UK and within a 50 mile radius of our FRP fabrication facility in Blackburn. This deliberate approach significantly reduces the bridge's embodied carbon value, while minimising transportation emissions and supporting the local economy.
Compact and practical design
The Legacy Footbridge can sit on existing foundations for replacement footbridges due to its compact and practical design. If new foundations are required, this can be supported using traditional concrete or concrete free micro-pile foundations, an innovative solution to reduce carbon emissions that's 60% cheaper than concrete foundations.

Adaptable to meet the required aesthetic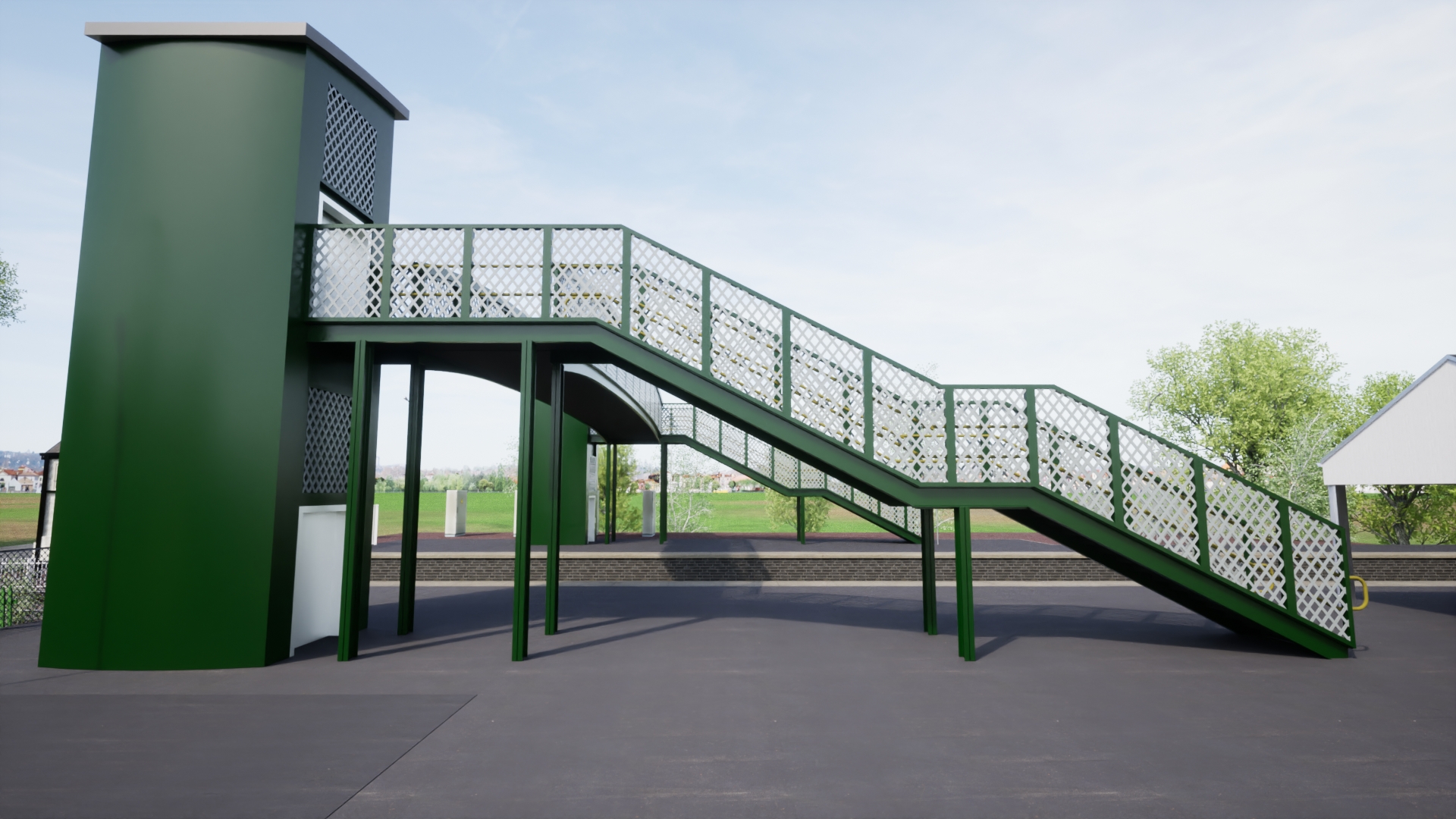 With the option to be produced in any RAL colour, the Legacy Footbridge effortlessly aligns with the local environment in which it sits. Complementing the unique aesthetic of each location, our designs offer a range of architectural features including lattice panels, blending seamlessly with existing structures and stations.
Minimal passenger disruption

Reduction of installation time was a prime consideration in the design of the Legacy Footbridge. Through this, we have eliminated the need for extensive site compounds with power and facilities, as well as the installation of access roads or the reinstatement of site on completion. The Legacy Footbridge can be installed within a single ROTR weekend possession, meaning minimal disruption to the rail network.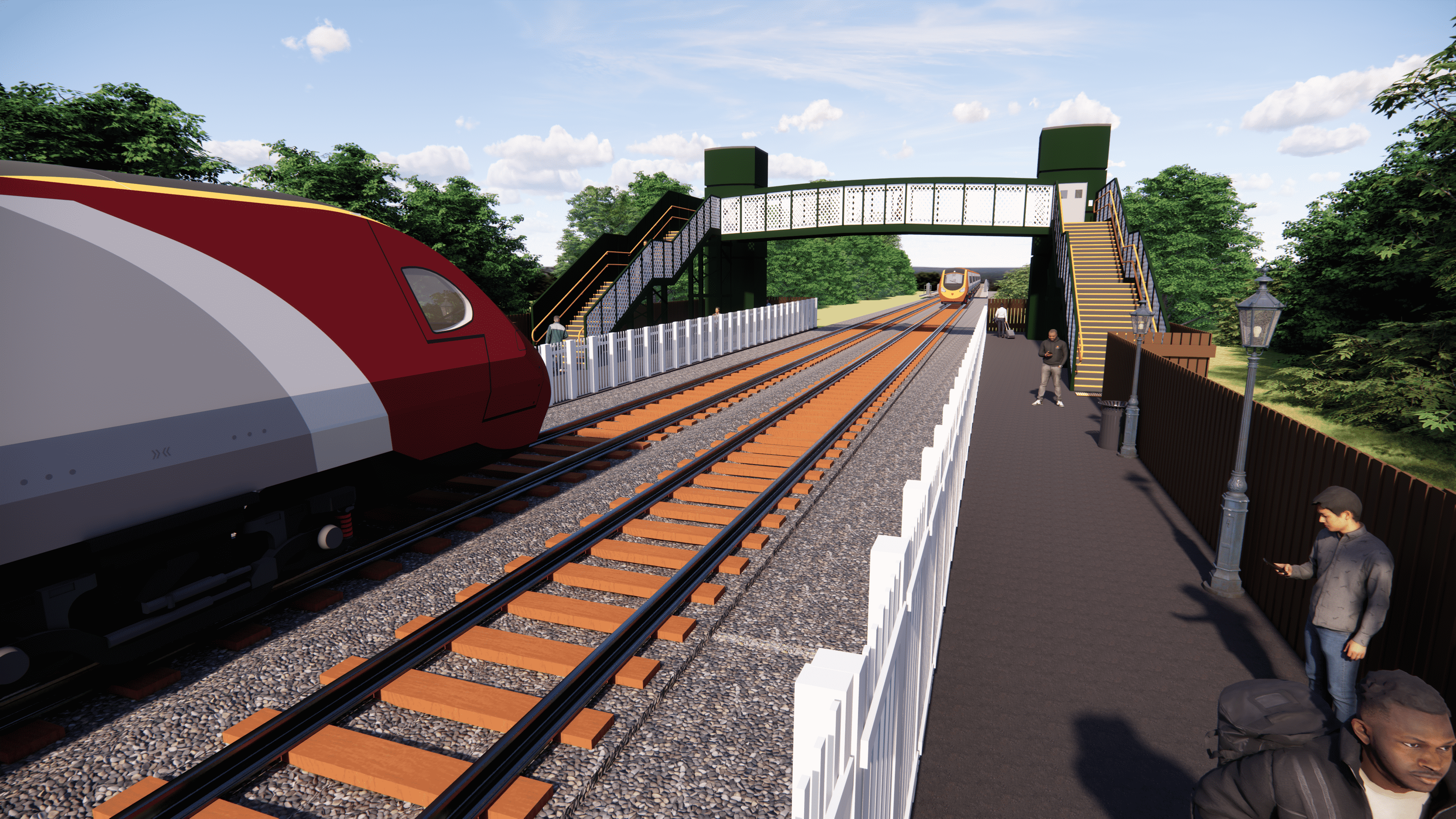 Long coatings life span
Taziker's Legacy Footbridges are coated in advanced Vitreflon700HB fluoropolymer paint, which can achieve a lifespan of over 100 years. Rigorous industry testing on the paint system has included 48,000 hours accelerated weathering with UVB, equivalent to over 200 years' service exposure. While adhesion testing from coating to substrate has undergone the equivalent of 100 years' service exposure in the same manner. This means that we can guarantee the durability of the coatings we use.
And that's not all! Find out more about our Legacy Footbridge by clicking here.