UK's Tallest Rollercoaster gets Further Retracking
Published 7th April 2021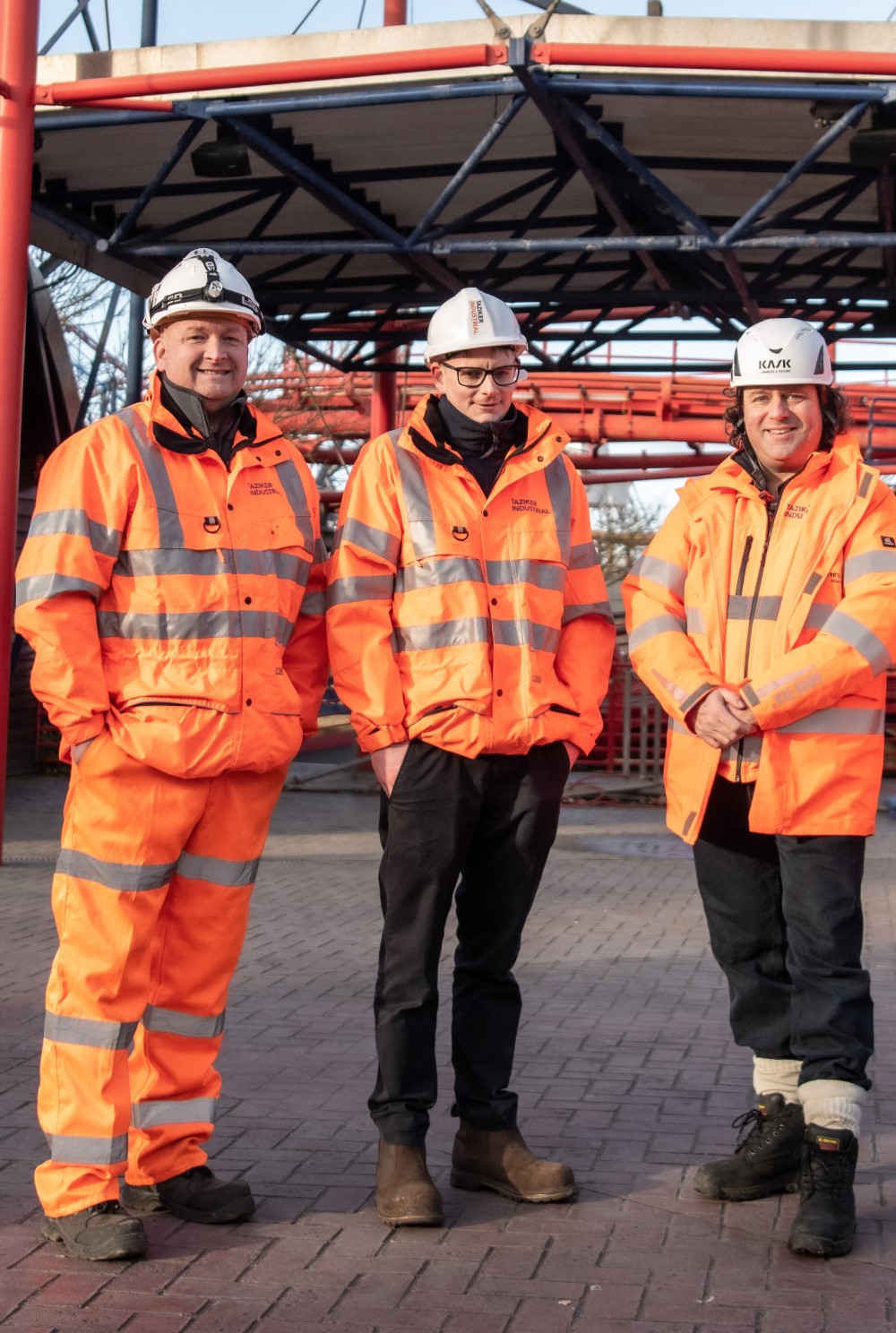 Taziker has retracked additional sections of the Big One rollercoaster after successfully retracking four sections last year.
In February 2020 Taziker completed the retracking of 45 metres in four sections after working on the project during the offseason. Due to the success of this, Taziker was commissioned to fabricate a further 75m of track for the rollercoaster.
Located at Blackpool Pleasure Beach in Lancashire, the Big One is being refurbished as part of the amusement park's programme of continuous maintenance and development.
During the 2020/21 off-season, which started earlier than planned due to the Covid-19 lockdown restrictions, Taziker Engineering Solutions began the refurbishment at their Heywood facility in Greater Manchester. Again, Taziker performed 3D scanning using Trimble SX10 point cloud data so that key components could be modelled before the existing track was removed from the park. Taziker then built a temporary support structure to assemble the tracks in Heywood.
The completed tracks were transported for fitting to Blackpool Pleasure Beach in March 2021 in preparation for its 125th season.
Jarrod Hulme, Taziker's Managing Director for Engineering Solutions said, "This was again a challenging project, but we were confident of matching our success of the first retracking. We have invested heavily in the latest add on software to increase our solution skills even further, as well as up-skilling innovative people in the team. The level of planning is paramount to the success of this project and we collaborate closely with the Pleasure Beach Engineering Department at every stage.
"Everybody in the company is so proud to have worked on this world-famous rollercoaster and we were all excited to be asked to work on additional sections."
Taziker is a leading multi-discipline engineering and construction contractor, with fabrication facilities in Heywood and Horwich. From historically working on bridge refurbishment projects the company has expanded their offering in recent years. Providing turnkey engineering solutions such as the Big One rollercoaster retrack and Heywood's Schofield Street footbridge shows Taziker's growth in bespoke engineering solutions.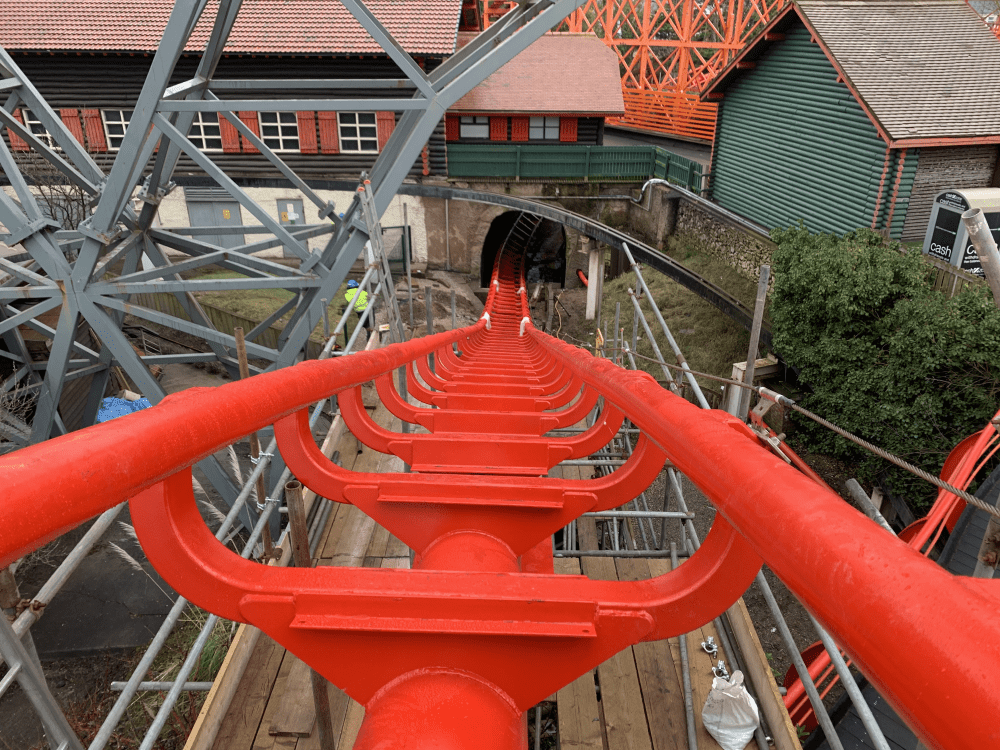 The Big One was originally designed by Arrow Dynamics, an American manufacturing and engineering company. When the Big One opened to the public in 1994, at 235 feet (71m) it was the tallest and fastest rollercoaster in the world, it now holds the record for tallest rollercoaster in the UK. Blackpool Pleasure Beach plan to reopen on Monday 12th April in line with government guidelines.
Pictured (Left to right): Neil Kirkpatrick, Jim Thomas, Jarrod Hulme