The Tay Bridge Plaque Unveiled
Published 4th June 2019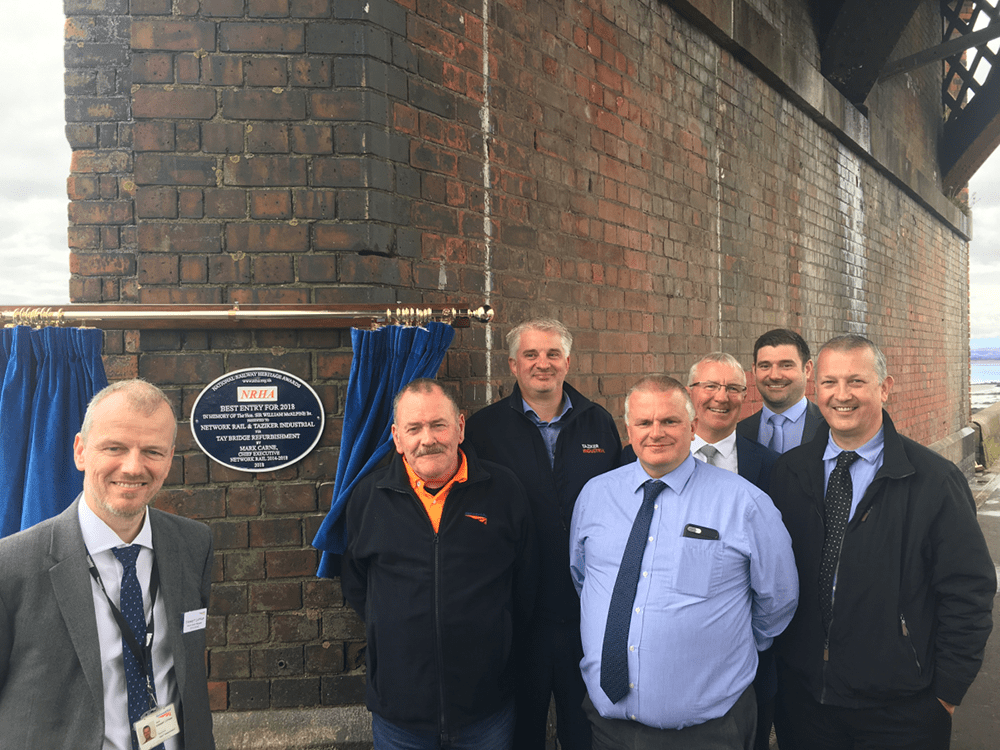 In 2018, we won the NRHA* Best Entry Award, along with Network Rail, for the structural refurbishment works on the Tay Bridge.
Jason Worrall, Pre-Construction Director at Taziker Industrial commented, "The Structural refurbishment of the Tay Railway Bridge is our largest project to date. All spans and piers required scaffolding, encapsulation, grit blasting, steelwork repairs and protective coating."
Due to the sheer length of the bridge, we introduced a number of innovative practices to ensure that our staff stayed safe and we could carry out the work efficiently given the logistics involved.
Jason went on to say, "The refurbishment was recognised as an outstanding heritage project. We pride ourselves on delivering projects that set the standard within the industry."
Mark Wilson, Project Manager at Network Rail commented, "This award is all due to the hard work and commitment from everyone at Taziker Industrial who were involved in the Tay Bridge Refurbishment project over a period of many years. The award may be for 'Best Entry of 2018', however there were many years of dedication from many individuals to make this project such a success and my thanks on behalf of Network Rail, goes to them."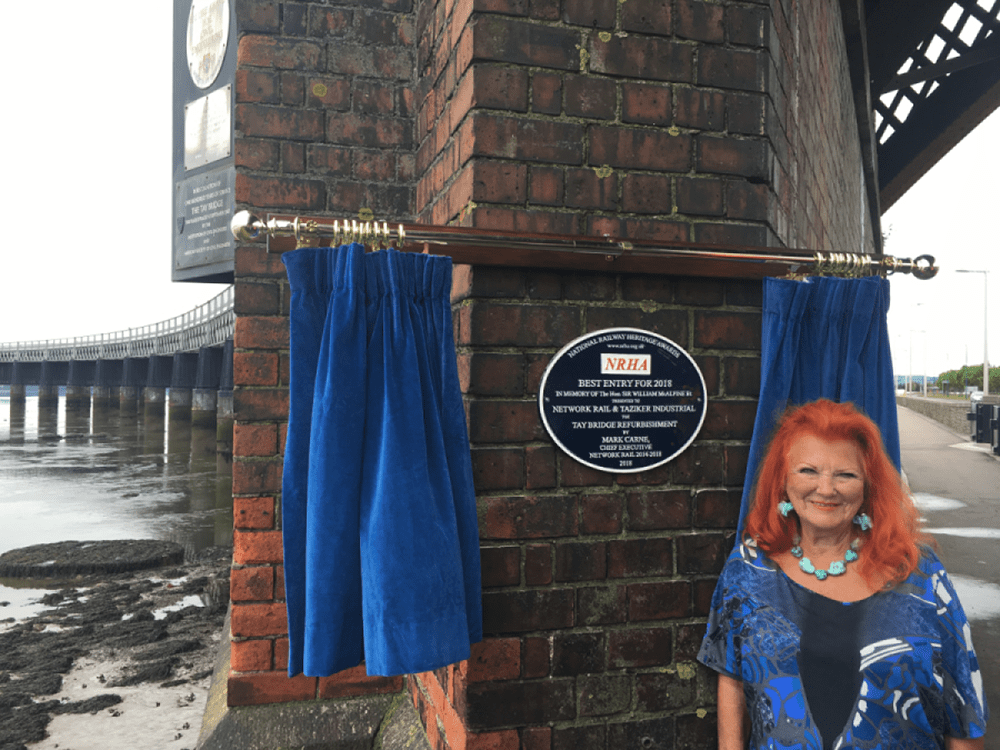 "From Taziker Industrial's first involvement at the Tay Bridge in 2011, their delivery team brought a fresh outlook to the project and really implemented a collaborative and innovative approach to problem solving, which ensured the works were delivered safely and efficiently. It has been a massive achievement by Taziker Industrial delivering this project on time and within budget and I hope those who made it possible can feel proud of their achievements in being recognised with this award."
Lady McAlpine was there to unveil the plaque
Lady Judy McAlpine was there to unveil the plaque in memory of her late husband Sir William McAlpine, who the award was made in commemoration of.
We are proud to have been at Tay Bridge alongside representatives from Network Rail and the NRHA, for the unveiling of the commemorative plaque to mark this prestigious award.
Jason said, "This is a very proud moment for Taziker Industrial. We are extremely proud of the excellent work our team has delivered, on what has been an exciting and complex project."