The Benefits of our Fabrication Facility
Published 12th October 2023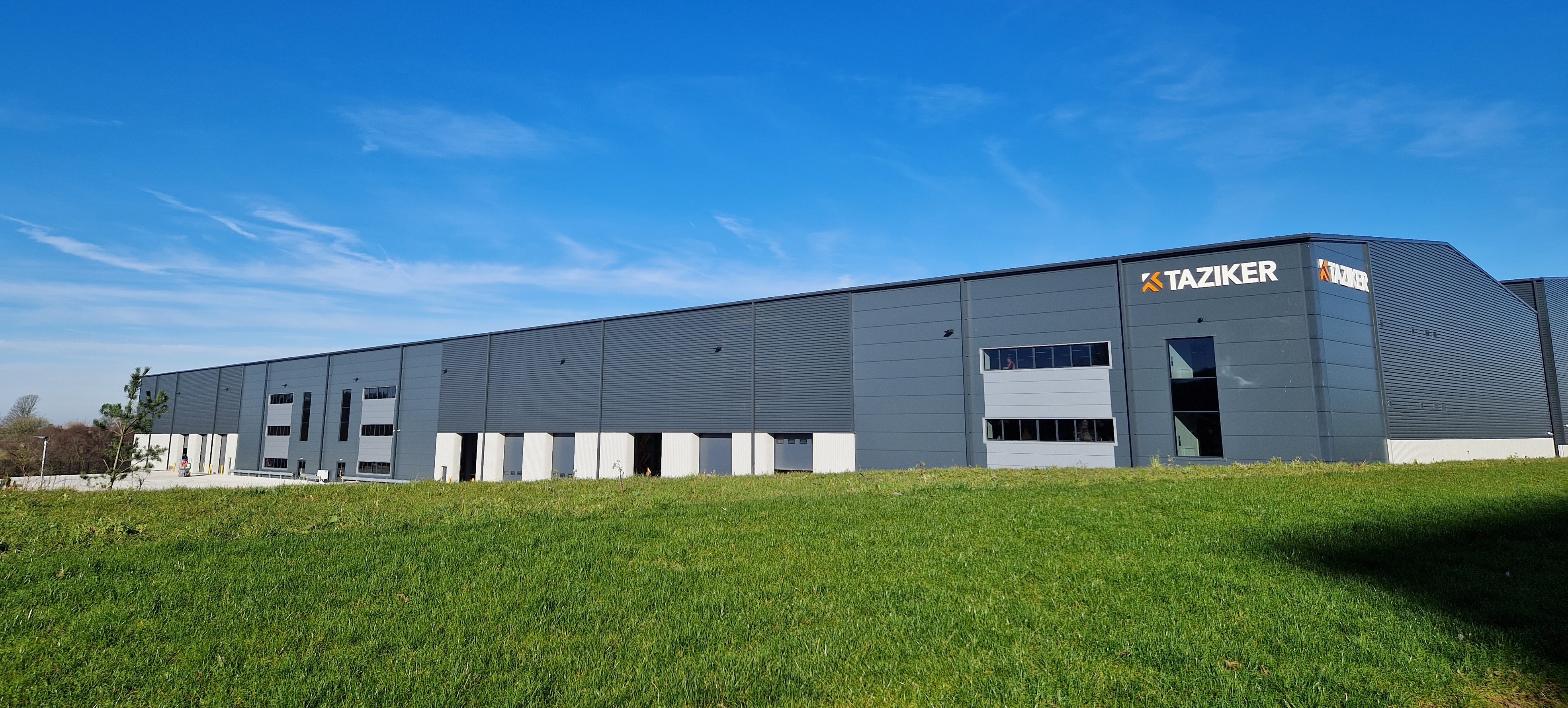 Earlier this year Taziker announced the opening of its brand new production facility, located in Blackburn, Lancashire. The North West facility is home to both heavy steel fabrication and manufacturing of Fibre-Reinforced Polymer (FRP) projects, such as our Legacy Footbridge.
Our Blackburn facility brings a whole host of benefits, from delivering larger scale projects for our clients, to having the space to perform trial erections on site. Keep on reading to discover more about this major investment in Taziker's future growth.
Efficient fabrication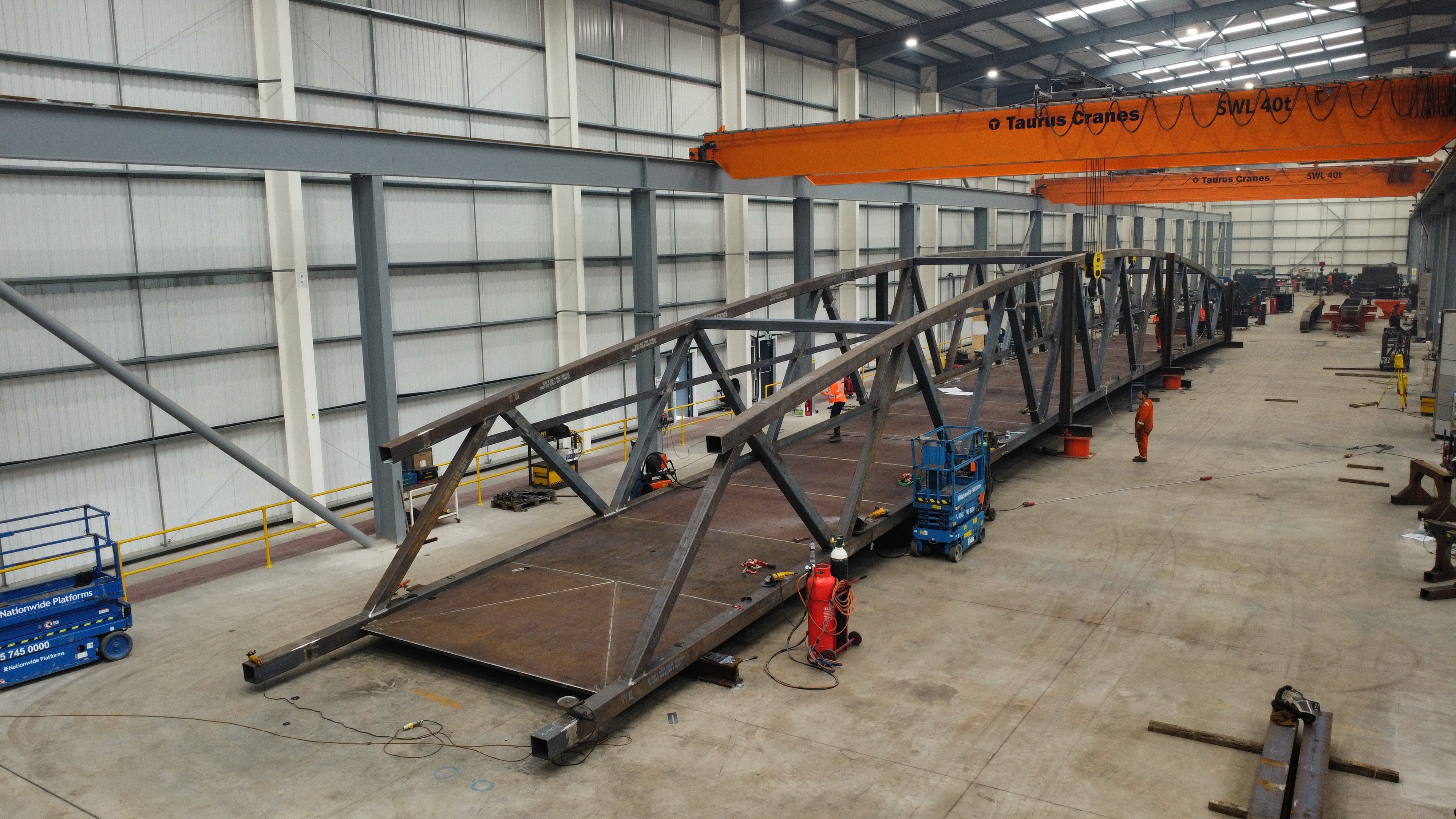 Our Blackburn facility has over 100,000-square-foot fabrication capacity, which is a two-fold increase on our previous space. This means that we have the ability to fabricate much larger structures, giving us the opportunity to work on bigger projects – both in terms of horizontal and vertical space.
Due to the increase in space and with the ability for new overhead cranes to lift up to 80 tonnes, we can now also easily and efficiently turn structures as needed throughout the fabrication process.
Through this, we reduce the need to weld vertically and overhead for many of our projects. The entrance and exit doors are also higher and wider, which means we are able to fabricate steel in bigger sections.
Trial erections on site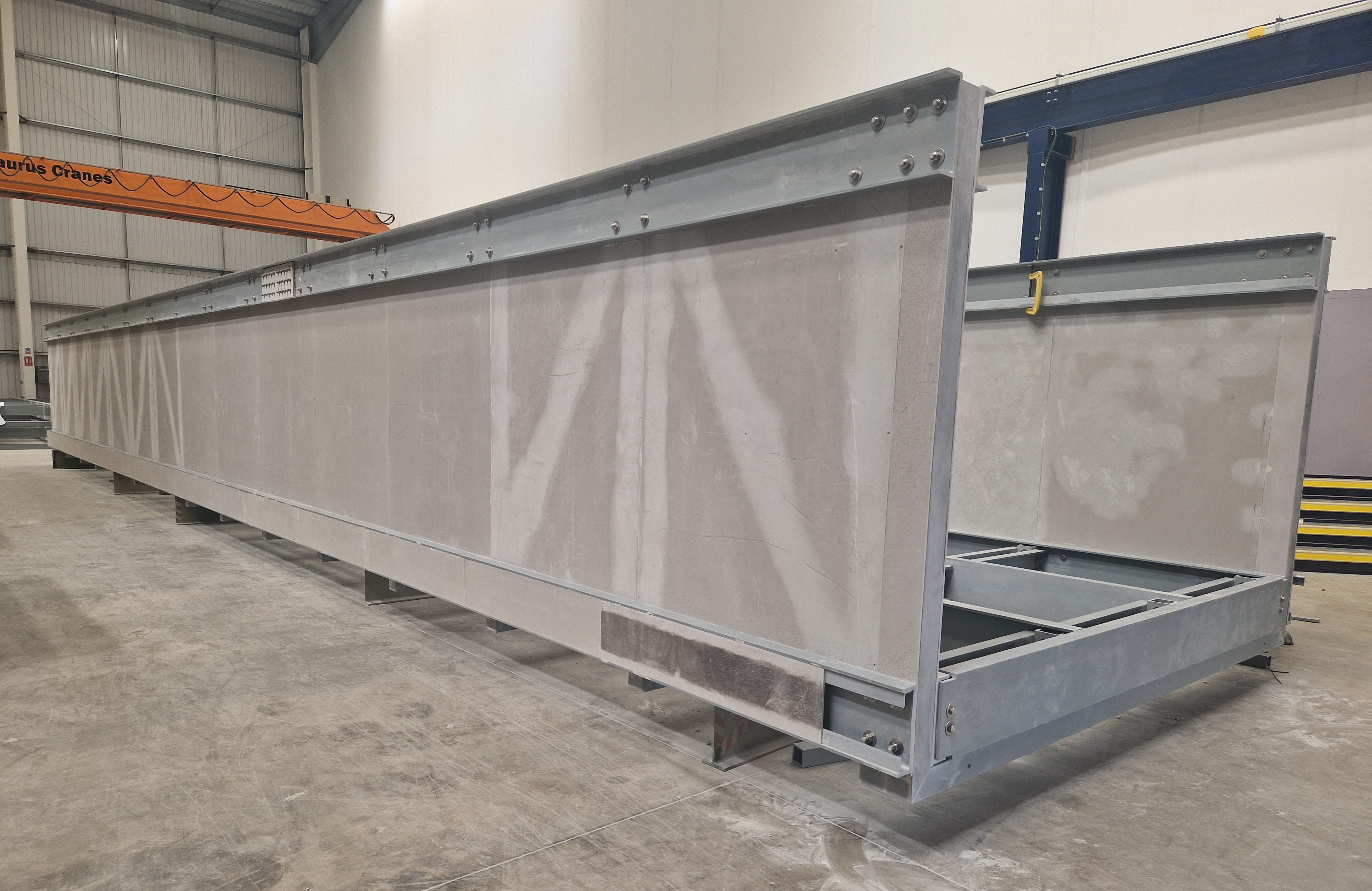 Trial erections are extremely important for many of the projects we deliver, ensuring thorough testing of the overall geometry and fit of components before installation on site. With the size of structures we are fabricating, we therefore need to ensure we have the necessary space to allow for trial erection in a safe environment.
At the Blackburn location, we have the capability to undertake full trial erections both inside the fabrication facility and in the 120m x 40m fully concreted yard outside. This reduces both transportation and labour costs to perform trial erections in other locations.
Mass FRP production
Through extensive research spanning several years and using FRP's remarkable versatility, Taziker developed the FRP Legacy Footbridge, an environmentally friendly solution for the UK's railways.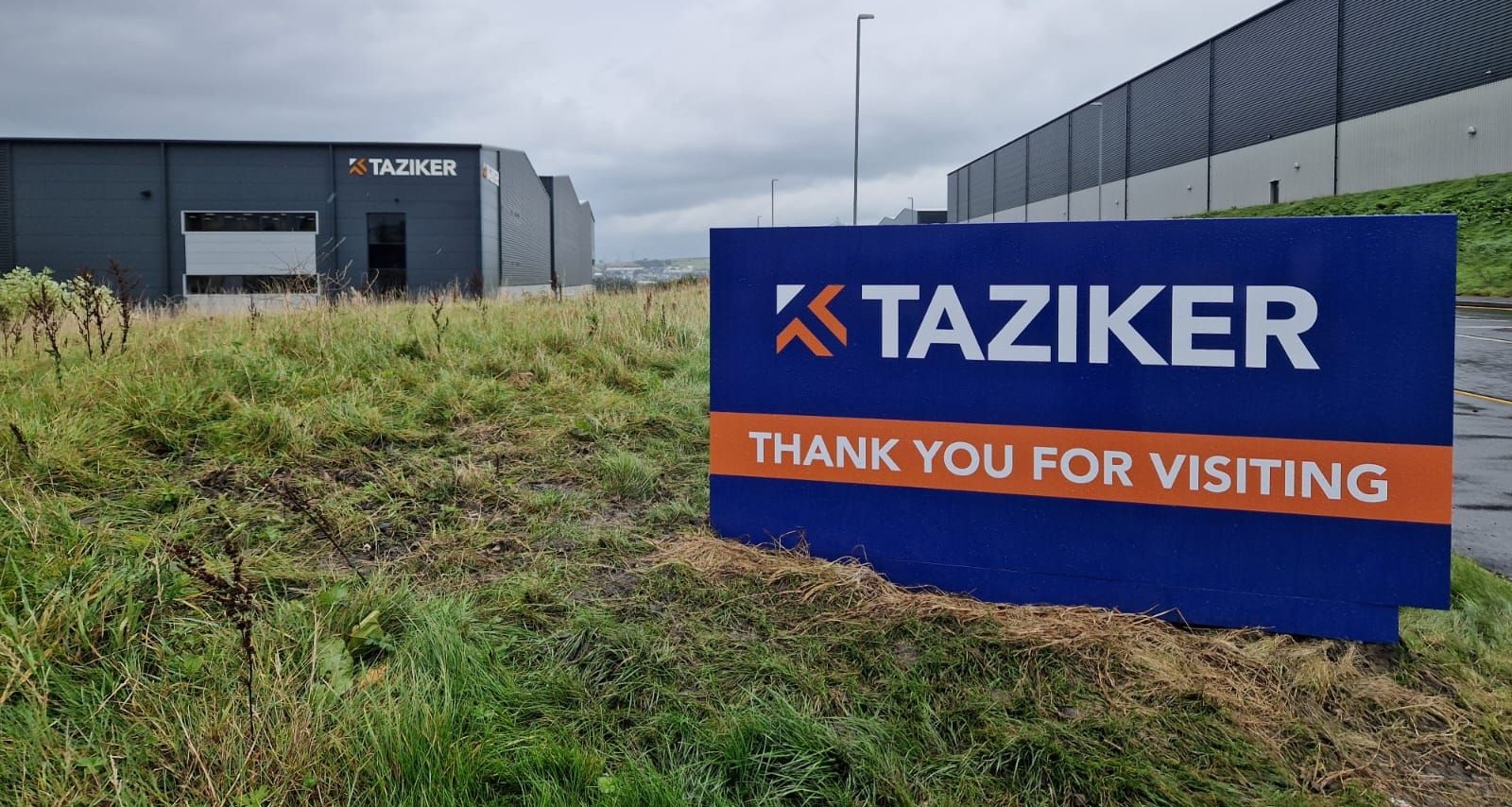 With the bespoke FRP fabrication facility, we can mass produce FRP Legacy Footbridge projects for over the railways and further FRP products as we continue to expand our offering – all aided by state of the art equipment.
An ideal location
Located at Junction 6 of the M65 motorway, Frontier Park is within easy commute of Preston, Leeds and Manchester, making this an ideal location for transportation links when our projects leave the workshop.
Want to find out more about how Taziker can help with your next infrastructure project? Contact our team by email at sales@taziker.com or phone 0344 880 0385.