River Parrett Viaduct
Taziker was contracted by Network Rail Capital Projects to carry out refurbishment and strengthening of a five-span railway viaduct over the River Parrett in Somerset. This also included removing and relaying the track.
Located just outside the small town of Langport, the structure consists of two half through girder spans, a truss span and two masonry arch spans. The railway line is a major branch of the Great Western Main Line.
The viaduct bridge was under-strength and required vital strengthening works to comply with Network Rail's route availability category of the line. Further requirements were structural refurbishments and waterproofing of the deck.
A major challenge on the project was designing an access solution over water, for a structure that was already under-strength. Additionally, the full project was scheduled to take place during a sixteen-day blockade of the line. Mixed weather conditions and high river levels provided further challenges to the tight timeframe.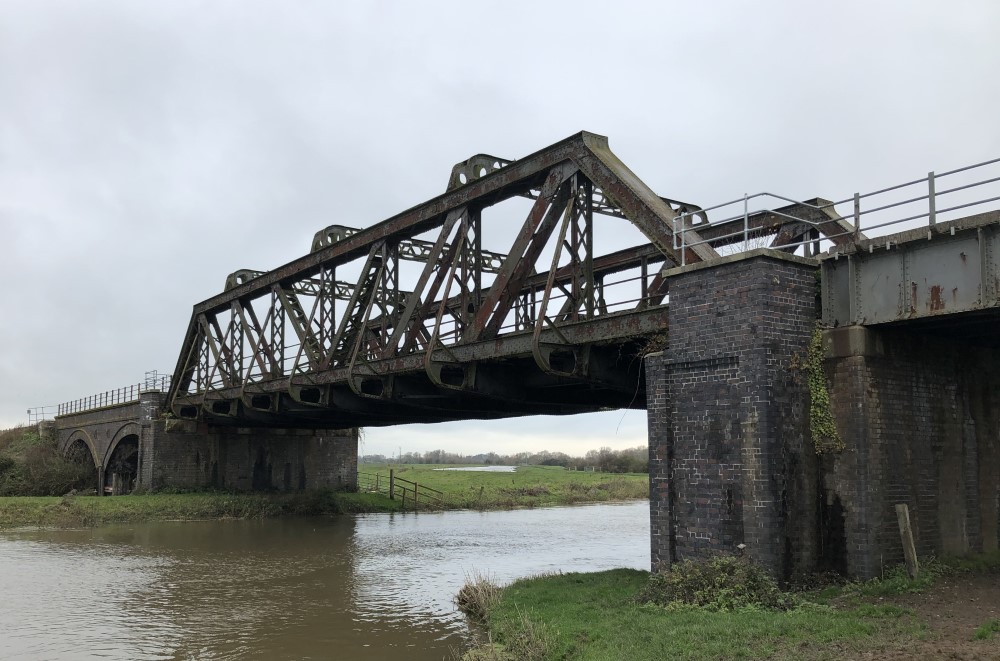 Works began by removing 172m of existing track. Taziker then fully scaffolded and encapsulated the structure, ready for grit blasting to take place on the main truss and spans 1 and 2.
Considering the various difficulties of access, Taziker were able to develop a scaffold design that suited the structure without compromising the operational railway. This was done through design meetings with the client, knowledge sharing and assessments of the structure.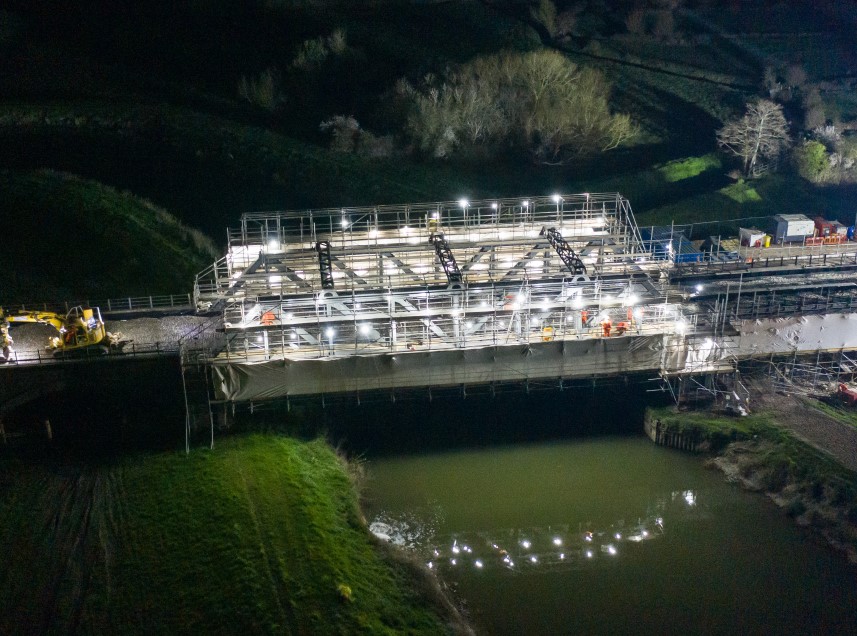 All metallic elements were grit blasted and then painted. Vital strengthening was carried out to span 3 and repairs were carried out throughout to extend the life of the structure.
The masonry spans received various repairs from repointing to stitching cracks and Taziker also refurbished the track side elements of the structure.
Eight 9.5m long strengthening angles were fitted to the top chords during the blockade, this phase of work was challenging but completed on time to reopen the span to allow trains to pass at the correct route availability category.
All five decks were waterproofed, and the track was relayed, proving Taziker's capability in permanent way work.
After the sixteen-day blockade, the remaining refurbishments were carried out off the slung scaffold system during normal working hours and possessions.
The Result
Taziker successfully completed the project in the sixteen-day blockade; carrying out the strengthening work and repairs which increased capacity from RA5 to RA8. The track was handed back to Network Rail on time and the first train passed the structure on schedule with no faults.
Taziker worked collaboratively with a number of partners on this project. Working alongside another contractor during the works, who was carrying out other essential work to the infrastructure, with good communication and integration.
The scope of the works included:
Site set up and blockade preparation 16 Day Blockade
Remove track Scaffold and encapsulate entire structure
Grit blast and paint Spans 1, 2 and 3 track side
Strengthening works to Span 3
Steel repairs to Spans 1, 2 and 3
Waterproof deck and install drainage across all spans
Relay track Grit blast and paint all other metallic elements
Steel repairs to all other metallic elements
Masonry repairs to Spans 4 and 5 and piers BCMI Report