Taziker Provide Industrial Services to Ewood Park
Published 3rd October 2022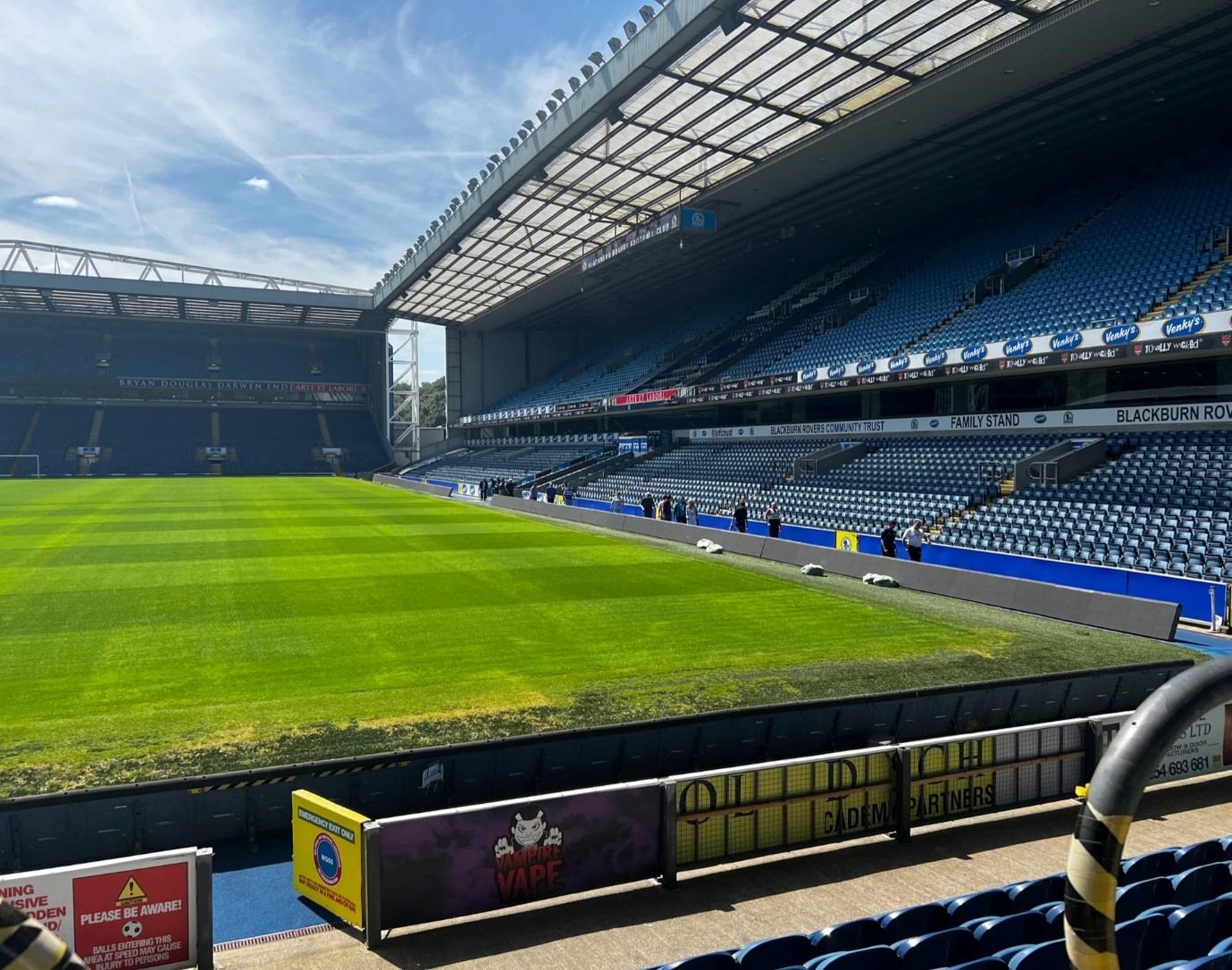 Taziker is pleased to announce that they have completed industrial services to Ewood Park, the home of Blackburn Rovers Football Club.
Over the last few years, Ewood Park's impressive white structure had fallen foul to dirt and algae, as well as creating an issue of allowing natural light to penetrate through the skylights which was critical in allowing the grass to grow. Therefore, the stadium required industrial cleaning to the roof, skylights, and steel structure.
Taziker also acknowledged that the steel frame had become an architectural feature to the local community which must be maintained as an aesthetic element to look its best throughout the year.
With a tight turnaround and strict deadline approaching before the 2022/23 football season started, Ewood Park once again opened its doors to Blackburn Rovers and football fans from around England.
At its highest point, the impressive white stadium structure is over 10 metres above the highest section of the stadium, reaching a total height of over 40 metres. Taziker Industrial Services was appointed to carry out an extensive industrial clean of the stadium roof using our expert rope access and experienced industrial cleaning teams.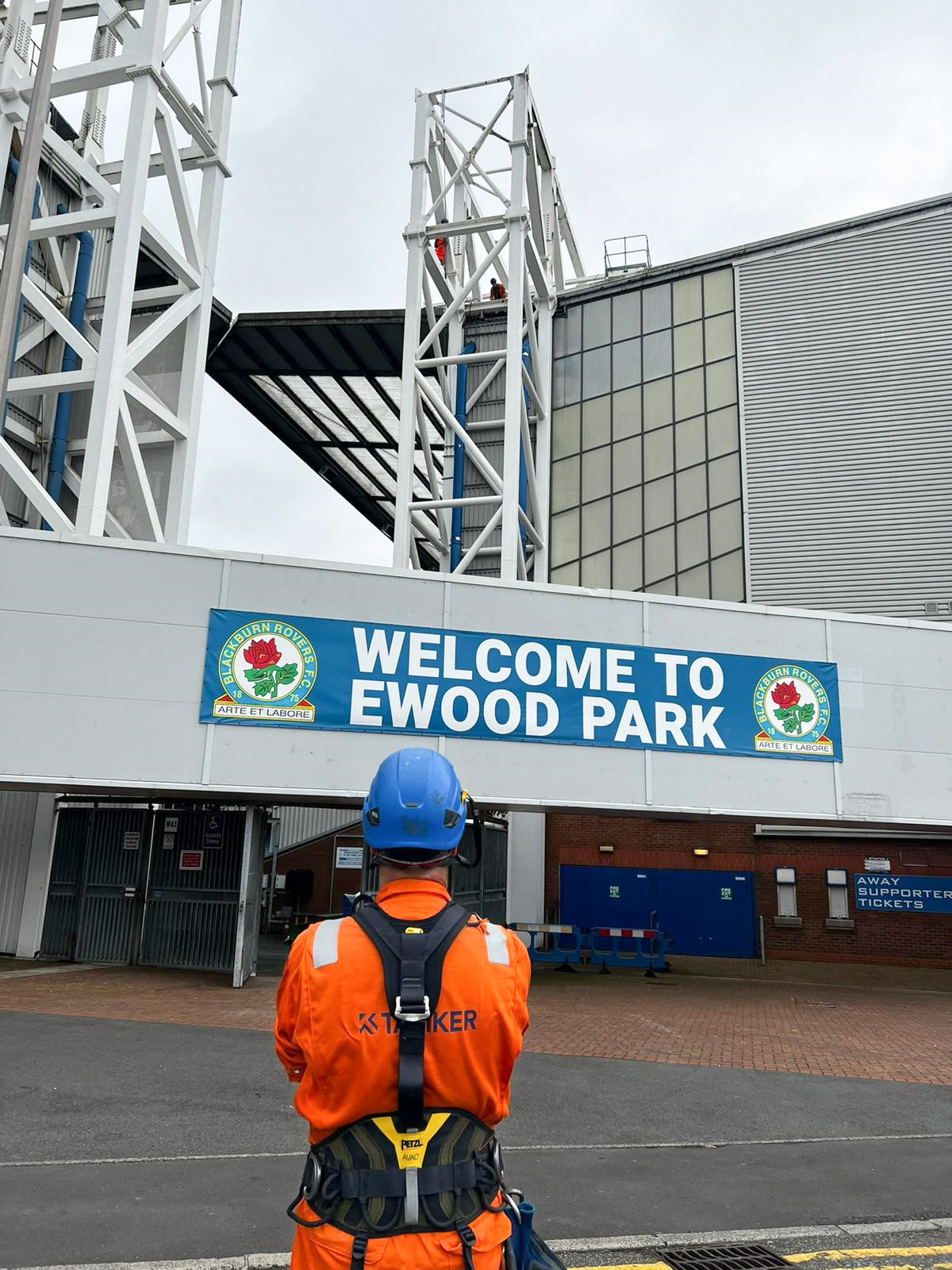 Craig Walker, Managing Director – Industrial Services, Taziker, said: "Congratulations to our Industrial Cleaning Manager, Jamie Rae, and his team for completing a rope access and cleaning project of this nature. This project showcases Taziker's wide range of in-house capabilities that we can provide to a variety of sporting arenas and stadiums around the UK.
"Blackburn Rovers Football Club approached Taziker to discuss how we could undertake the cleaning and access elements of their iconic stadium along with gaining access to those areas that were proving almost impossible to clean but were critical to maintaining the structure of the stadium, all within a very tight time scale.
"We discussed rope access/egress methods in detail, along with how we would provide a strategic and systematic deep clean on the most stubborn areas of the stadium structure, especially the steel frame. The skylights were a critical part of the programme; these had to be thoroughly cleaned to enable light to filter through onto the playing surface - which would also benefit Blackburn Rovers Football Club environmentally and financially.
"Safety underpinned everything we discussed, coupled with our EPIC core values - which they were impressed with. This left them feeling confident and comfortable with what we proposed, and they were pleased to work with us."