Continued Growth Sees Taziker Relocate Support Services to Chorley
Published 19th January 2021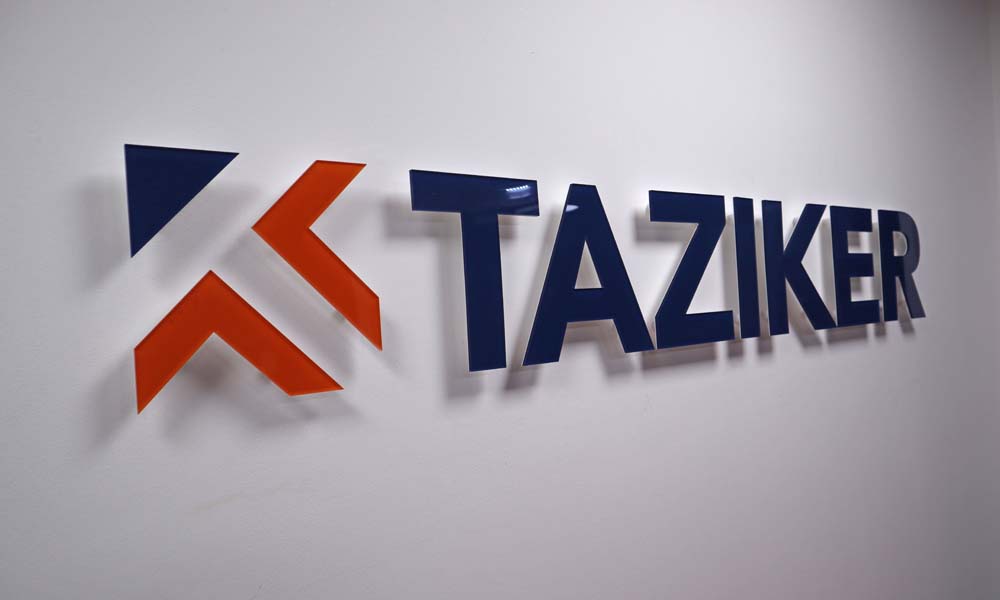 Taziker, the multi-disciplinary specialist contractor, has relocated their Support Services office to new premises in Chorley, Lancashire.
Levens House is located on Ackhurst Business Park on Foxhole Road, and will be home to sole proprietors, Taziker. The detached 6,020 sq.ft. building will enable key functions to operate under one roof, as well as provide room for future growth.
Around 50 current employees will eventually move into the building subject to coronavirus guidelines, following a fit-out period over the past few months. The premises give Taziker the opportunity to further invest in people with room to accommodate 80 employees when all restrictions are lifted.
The move comes on the back of a period of sustained growth, continued investment from majority owner Freshstream, successful project awards and an increase in employee numbers.
With people based around the country and working on a number of sites, this central location provides the business with a strong core for the Support Services team. In addition to the Chorley premises, Taziker has a further seven dedicated offices around the UK:
Taziker Scotland offices are south-east of Glasgow in East Kilbride;
the South West office in Plymouth, servicing ongoing works at Tamar Bridge;
Taziker Wales located in Cardiff;
a central London office space at Kemp House on City Road;
East of England offices in Chelmsford, Essex; and
two specialist fabrication facilities located in Heywood and Horwich in the North West.
A further five locations are shared with their Access Solutions business, Network Scaffolding Contractors.
Steve Corcoran, CEO said, "2020 has been a challenging year for business, but I'm pleased to state one of continued progress for our company. We are committed to further growing the business over the coming years, and our move into new, modern premises in Chorley enables us to fulfil this ambition and support our people, who despite the impact of Covid-19, have done a tremendous job undertaking critical infrastructure projects as essential workers.
"I'm incredibly proud to be a part of this business and look forward to welcoming all our people into the new Support Services offices when safe to do so."
Taziker undertakes key maintenance, refurbishment and replacement works to critical infrastructure throughout the UK. The company has traded since 1969, working on iconic structures such as Royal Albert Bridge, Tay Bridge, Iron Bridge and Jodrell Bank radio telescope. Recent work also includes complex structures such as the Big One rollercoaster at Blackpool Pleasure Beach, Lancashire, and in June 2020 the company was awarded a major refurbishment project at Bristol Temple Meads railway station.