Schofield Street, Heywood
Rochdale Borough Council required the design, build and installation of a new footbridge over the East Lancashire Railway due to the previous structure being deemed unsafe and subsequently closed.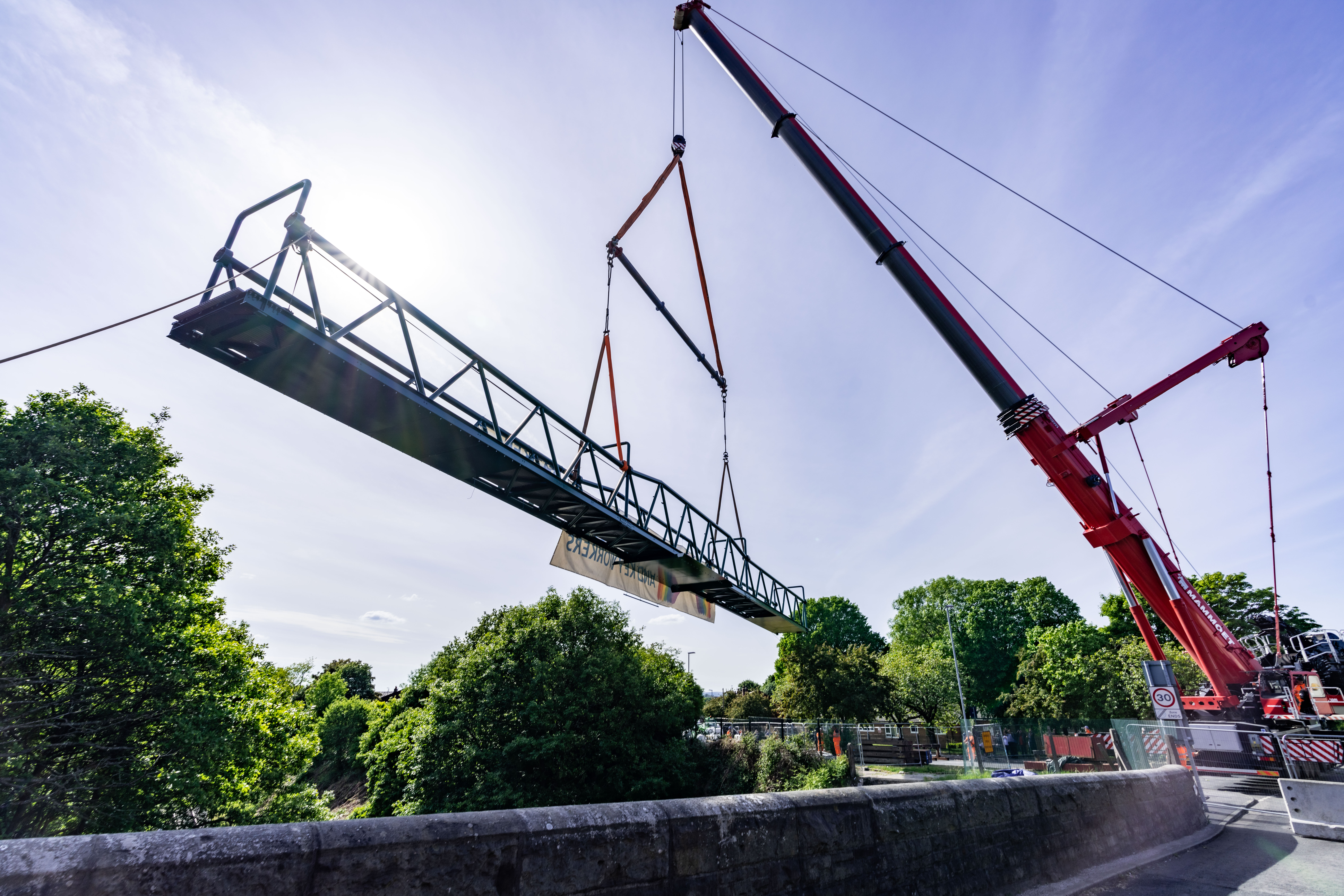 Schofield Street in Heywood is only three miles from Taziker's 45,000sqft specialist fabrication facility at Birch Industrial Estate where we constructed the new bridge, demonstrating our ability to design, build and install custom-made footbridges.
The Challenge
As the previous footbridge had been closed to the public, the adjacent road-bridge was subsequently closed to vehicles in order to provide the pedestrians with a safe way to cross the railway line. Therefore, it was paramount that the new bridge was fitted as quickly a possible, in order to allow the road to re-open and the public to have a safe crossing facility.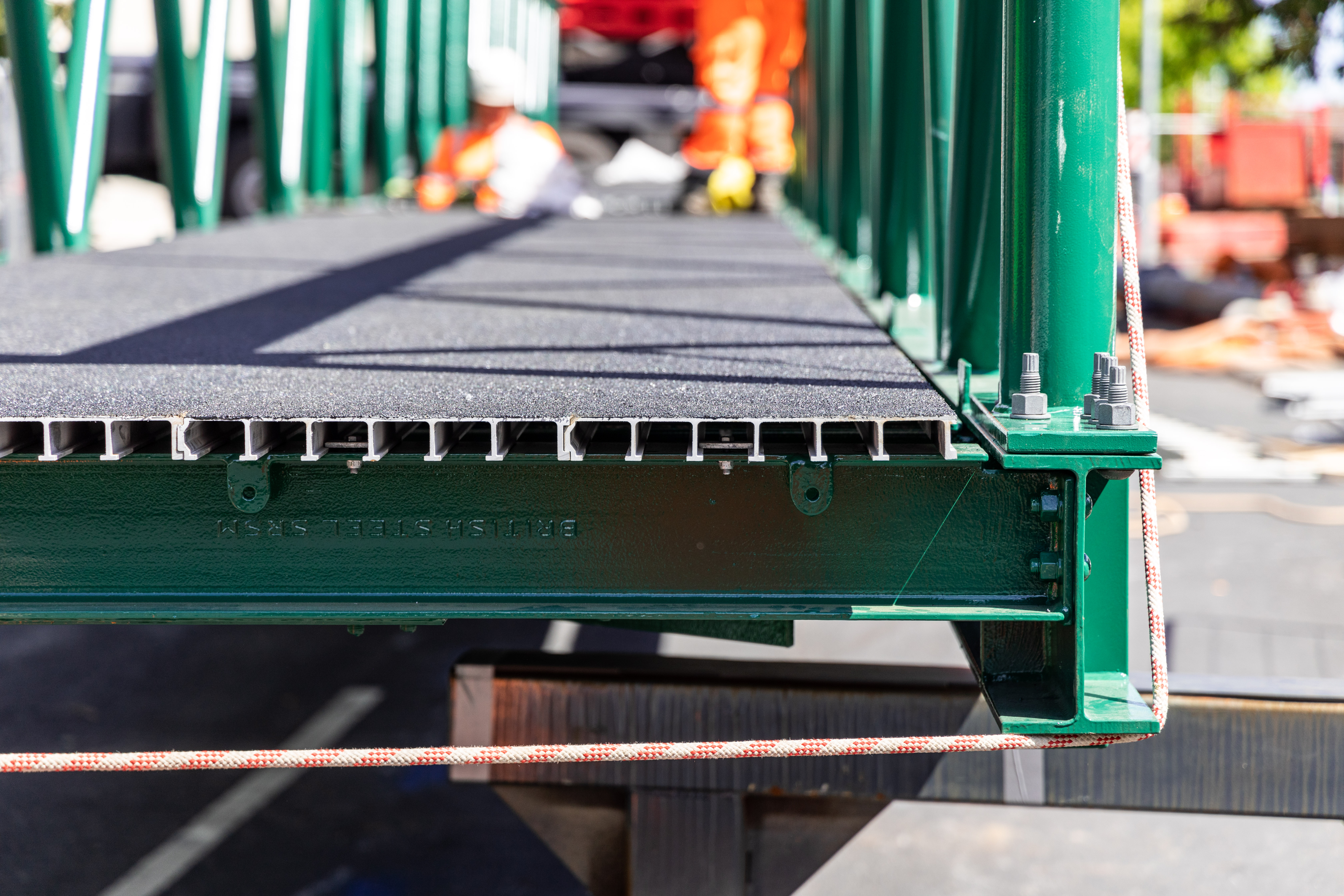 The Solution
Our experienced engineers designed and fabricated the new structure at our specialist facility. We constructed the bridge in three sections, which allowed for efficient transportation and erection. We utilised Glass Reinforced Plastic (GRP) for the deck, which is stronger, lighter, and highly versatile, in comparison with the old concrete deck. The new footbridge has increased durability and reduces our carbon footprint.
The parapets were strengthened to provide safer access across the bridge and a steam deflector plate added to provide protection to the deck from the steam trains passing underneath.
We implemented additional anti-suicide safety measures including a suicide barrier to defer individuals from harming themselves.
The Result
The bridge was completed successfully, to budget and programme. The end result really emphasised our successful multi-discipline functions. With our fabrication facilities, we are now able to offer a full bespoke bridge construction service.
The public can now cross the railway safely without having to use to road-bridge and the road was reopened to vehicles.

The scope of the works included:
Removal and disposal of the existing 38m span steel tubular bridge at 23 tonnes.

Design of new replacement bridge.

Steel beam and parapet with GRP antislip deck.

Additional mesh infill panels to the parapet to prevent debris falling onto the track.

Painting to the steel to series 1900 specification.

Manufacture of the replacement bridge offsite.

Strengthening of the existing abutments as determined once the existing bridge has been removed.

Installation of bearings.

Traffic management.

Accommodation works for crane to lift in bridge.

Transportation of the bridge to Schofield Street.

Installation of the bridge at 15 tonnes.