We're Stopping to Make a Change
Published 12th October 2020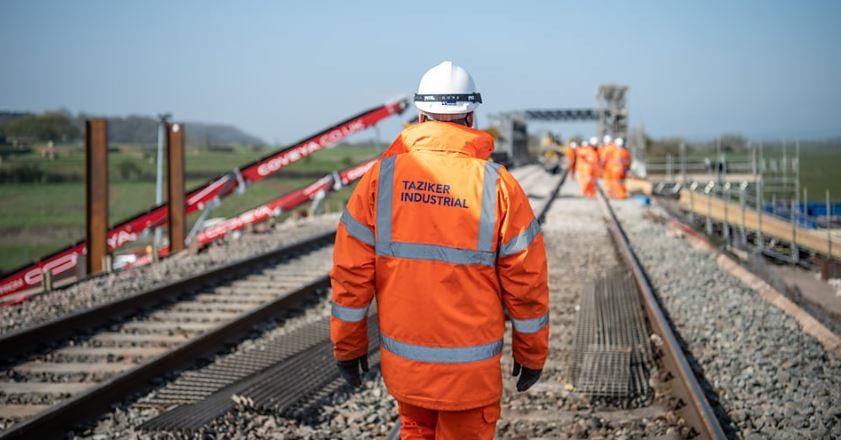 Stop. Make a Change 2020 (SMAC-20) is taking place between 10-23 October and we'll be taking part at our sites across the UK.
Organised by CECA, the Stop. Make a Change event exists to highlight wellbeing and safety issues in the construction industry. By downing tools and taking time out to focus on these issues, the event aims to build a healthier, safer environment.
As a Tier 1 contractor, Taziker have a strong presence in construction, working on infrastructure throughout the UK. The health and safety of our employees is a constant focus but to have a week to emphasise this around the business will no doubt be beneficial.
The effect that Covid-19 has had on people's health and wellbeing will be a particular topic to discuss, as well as how individual needs can be supported.
During the week, we will work together, engaging our workforce and gaining insight into how we can improve. We're hoping to gain valuable feedback and suggestions to reflect on what changes we can make. We will be covering the following topics:
Respiratory health

There are still too many people dying due to respiratory diseases and as an industry, we need to change current working practices in order to reduce exposure of all dangerous airborne particles.

Asbestos

There has been few cases recently where asbestos has been found outside the norm, such as in protective coatings and in putty used to seal gaps. With our most common method of preparation being blasting there is a risk of dispersing asbestos fibre into the air and it is important to understand what controls should be in place when working with such substances.

Mental health and workplace stress

We know that Covid-19 has and continues to affect our personal and working lives. Our mental health encompasses our psychological, emotional and social well-being. This means it impacts how we feel, think and behave each day. Our mental health also contributes to our decision making process, how we cope with stress and how we relate to others in our lives.

Cancer

Sadly, construction workers are an at-risk group when it comes to cancer. This is largely down to preventable causes, like smoking and drinking alcohol being much more common in construction workers. We know that men tend to have their cancers diagnosed at a later stage, when they are harder to treat. As a predominantly male workforce, and particularly now when fewer people are seeing their GPs with worries because of COVID-19, raising awareness of the importance of early diagnosis is crucial. There are steps we can all take to support workers to lead healthier lives, both in and out of work.
Rob Usher, Taziker's Group HSQE Director, said "At the heart of this year's SMAC campaign is the focus on the individual worker. In these uncertain times, it's more important than ever that we take this opportunity to engage with our teams, to understand the health and wellbeing challenges individuals face and jointly develop better ways of working to achieve our ultimate vision, that our health should be enhanced through our work at Taziker."
For more information visit: www.stopmakeachange.co.uk #StopMakeAChange