Taziker Open New Office in Essex
Published 14th September 2020
Taziker is pleased to announce the opening of a new office in Essex to support an increased level of work in the East of England.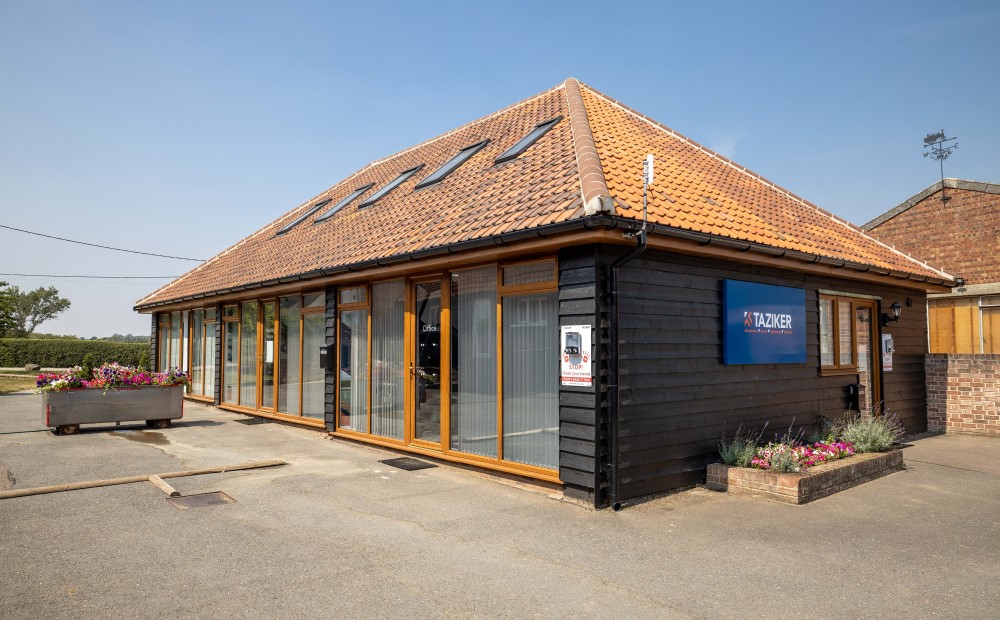 Taziker, a leading multi-discipline engineering and construction contractor, has opened offices in Chelmsford to provide greater geographical spread to their activity and commitment to the region. This also strengthens Taziker's relationship with Network Rail's Anglia route.
In additional to a head office based in Bolton, Greater Manchester, Taziker now has a further six dedicated offices around the UK:
Taziker Scotland offices are south-east of Glasgow in East Kilbride;
the South West office in Plymouth, servicing ongoing works at Tamar Bridge;
Taziker Wales located in Cardiff;
a central London office space at Kemp House on City Road;
East of England offices in Chelmsford, Essex; and
a specialist fabrication facility located in Heywood in the North West
A further five locations are shared with their Access Solutions business, Network Scaffolding Contractors.
The new office, which includes office space, a separate meeting room, full webcam and conference facilities as well as hot desks, comes after Taziker announced a recent rebrand. Previously known as Taziker Industrial, Taziker updated its branding to better reflect its full business offering and simplified its name to just Taziker.
Phil Jones, Civils Project Director at Taziker, said: "Due to an increase in the volume of work we have secured in the Anglia route region, the business realised an East of England base was urgently needed.
"Our projects are often complex and long-term, and we are also working heavily on the Anglia route for Network Rail, so for Taziker to provide a modern, comfortable office with all the required facilities for the great team of people we have in the south is a real benefit."
Jane Ratcliffe, Interim Chief Executive Officer at Taziker, said: "Our offices in the East of England are supported by a wider network of offices around the UK, as well as our head office in the North West.
"By expanding our operations, we are providing job opportunities to the local areas as well are making life easier for our employees to have a base closer to the projects they are working on."
Taziker is a multi-million-pound business employing over 650 employees nationwide. After starting life as a grit-blasting and industrial painting contractor in the 1960's, Taziker's growth over recent years has led to increased business units including Engineering, Access Solutions and Industrial Services.