UK's Tallest Rollercoaster Retracked by Taziker
Published 18th February 2020
Taziker has successfully retracked four sections of the Big One rollercoaster, marking a move into rollercoaster refurbishment for the company.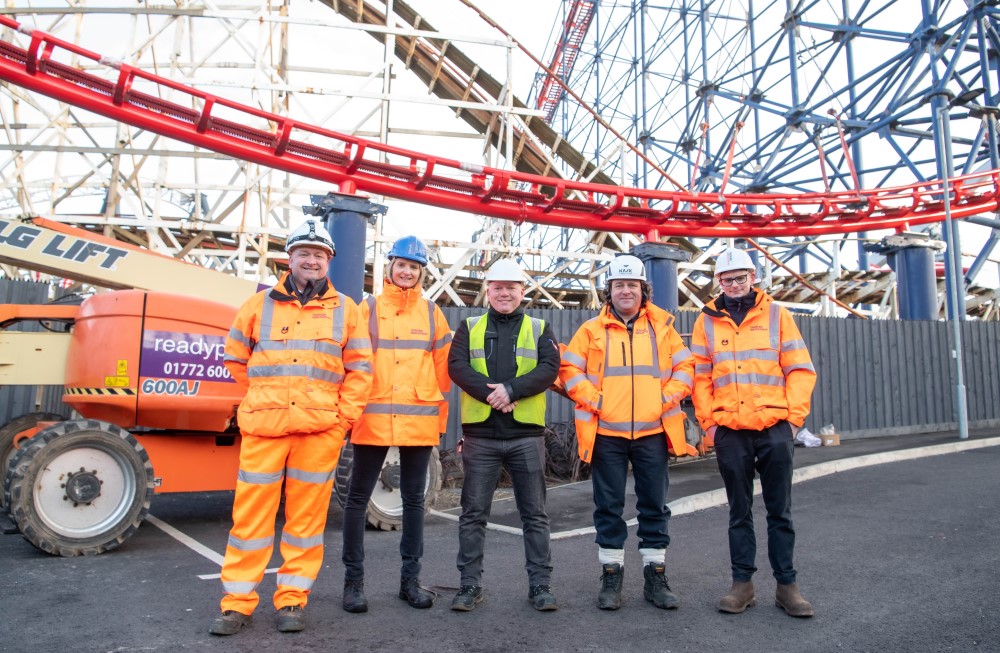 Located at Blackpool Pleasure Beach in Lancashire, the Big One has undergone refurbishment to specific track sections as part of the amusement park's programme of continued development. After over 26 years in operation, the tracks were rebuilt and refitted to give passengers a smoother ride experience.
Taziker Engineering Services division has undertaken this major refurbishment during the 2019/20 offseason; with the track sections being removed from the structure on 6th November 2019 and successfully refitted on 3rd February 2020.
By firstly performing a 3D scan using Trimble SX10 scanning equipment, key components could be modelled. A temporary support frame was created so the tracks could be assembled in one 45m length. This was an efficient and cost-effective way for Taziker's fabrication team to then build the new rollercoaster tracks.
After the cranes had lifted the new sections into position, Jarrod Hulme, Taziker's Managing Director for Engineering Services said, "As a local company, we're so pleased to have been chosen to work on this iconic structure. Blackpool is such a famous seaside resort, visitors flock here in their millions every year. The Big One can be seen for miles around and is known around the globe for being the world's tallest rollercoaster when it was first erected."
"Taziker have grown from a coatings specialist into a multi-discipline contractor and now, through this project, we also demonstrate our engineering services expertise".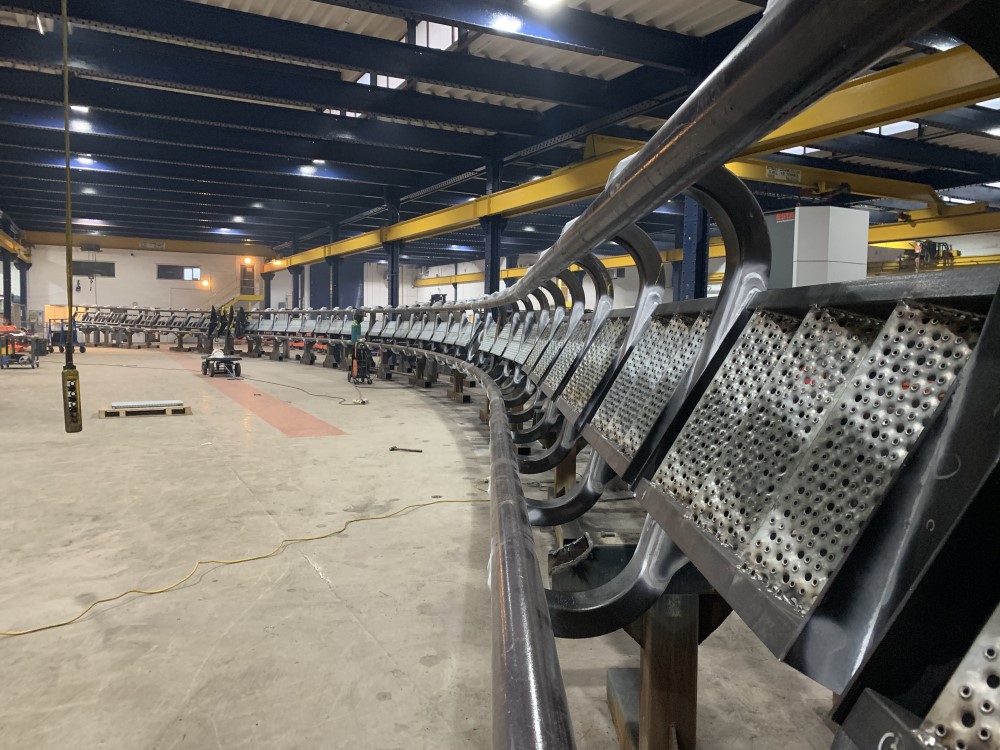 Taziker were selected to carry out the work on the Big One due to their recent success with similar structural steelwork projects and the availability of their new specialist fabrication facility in Heywood, Greater Manchester. Blackpool Pleasure Beach representatives were also impressed by the technology used, such as Tekla Structure and Trimble SX10.
Blackpool Big One in Taziker Industrial Haywood facility Alex Payne, Technical Director at Blackpool Pleasure Beach said, "Our ongoing maintenance programme is for the benefit of all our customers and we work closely with our contractors, such as Taziker, to get the best quality and service possible. The Big One track replacement is always extremely challenging in terms of matching geometry between existing and new track sections, but thanks to the level of detail involved in the planning and execution of the work, it has been a relatively seamless project due to the professionalism and skillset of those at Taziker Engineering Services."
The Big One was originally designed by Arrow Dynamics, an American manufacturing and engineering company. When the Big One was opened to the public in 1994, at 235 feet (71m) it was the tallest rollercoaster in the world, it now holds the record for tallest rollercoaster in the UK.
With their head office based in Bolton, Taziker started business in the 1960's as a commercial painter and decorators. After expanding to offer core services of surface preparation and structural coatings, further growth in recent years has led to increased divisions of engineering services, civil engineering, access and industrial services. Now a multi-million-pound business, Taziker employs over 650 employees nationwide.
Pictured (Left to right): Neil Kirkpatrick, Samantha Mitchell, Alex Payne, Jarrod Hulme, Jim Thomas