Complex Steel Structures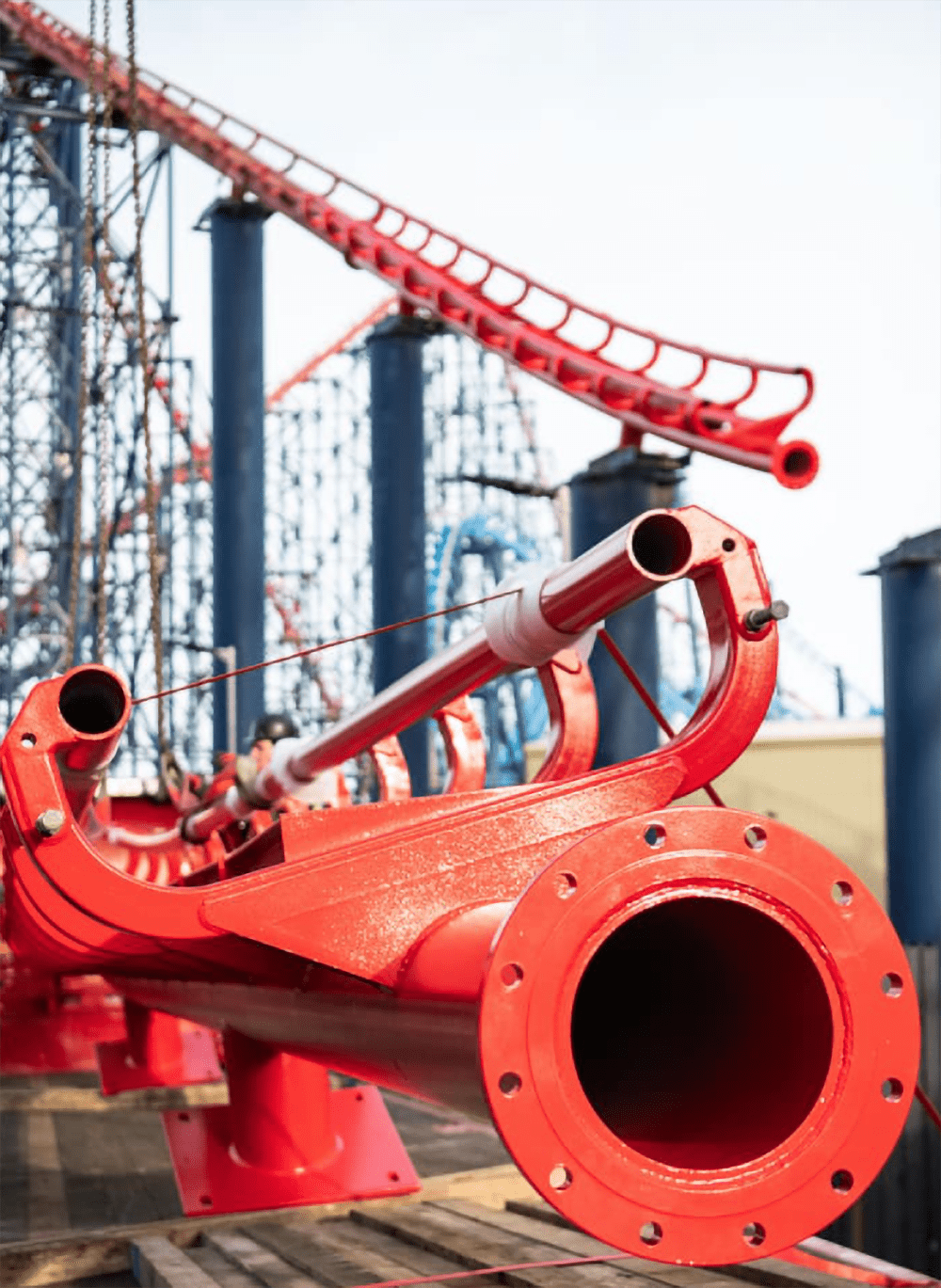 Taziker's Engineering Solutions division has the capabilities and expertise for the design and build of complex steel structures across a variety of industries.
With a management and delivery team offering skills and expertise accrued over many years in the industry, our capabilities are second to none. Based primarily from our in-house steelwork fabrication facilities, we can and have delivered a wide-range of complex structural steelwork projects across the United Kingdom including work on the Big One Rollercoaster for Blackpool Pleasure Beach.
Our work on complex steel structures is supported by our expert knowledge in specialist technology such as Tekla software. This enables us to create and manage 3D models for our projects with valuable engineering and construction information. From the planning stages to fabrication, design and detailing, we can manage a full project with complex steel requirements to your specifications.
Taziker's innovative approach is strengthened by our passion and expertise - we thrive on any challenge tasked to us and pride ourselves on going above and beyond for the client.
---