Structural Strengthening and Repairs
Surface preparation and painting has long been the core of our business which combined with our expertise in structural strengthening and repairs, makes us an ideal partner for refurbishment projects on a range of structures. By maintaining this closeness to our roots, we have kept our position as a market leader in the sector, attracting the talent we need for continuous improvement.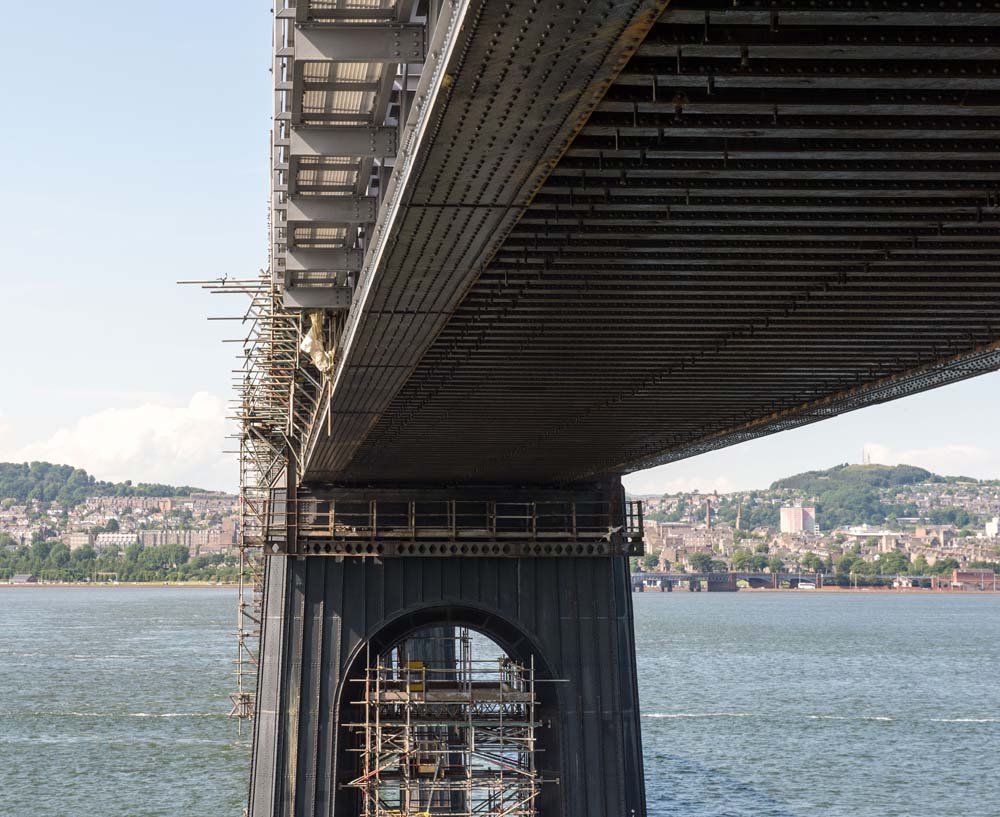 Since 1969, we have nurtured our staff, grown our services, and won long-term clients across a variety of strengthening projects in the UK. Whilst we work for a range of clients, a significant portion of our business is dedicated to delivering structural strengthening and refurbishment projects on behalf of Network Rail as a Principal Contractor. This includes bridge strengthening work on the Royal Albert Bridge in Plymouth, Tay Rail Bridge, Dundee and Broadbottom Viaduct in Glossop.
Utilising Our Direct Workforce to Provide Efficiency
Our projects are delivered through the utilisation of our specialist teams providing the core services of strengthening, refurbishment, replacement, fabrication and steelwork repairs. We also undertake all other elements of structural refurbishment, including:
Replacement of timber way beams
Bearing replacements
Removal of old bridges
Installation of new bridges through our in-house fabrication facility
Mechanical and Electrical Engineering
Rope access
Masonry repairs
Concrete replacement
Demolition
De-vegetation
Scour Protection
Service diversions and alterations including signalling and telecoms equipment

---