Confined Space Rescue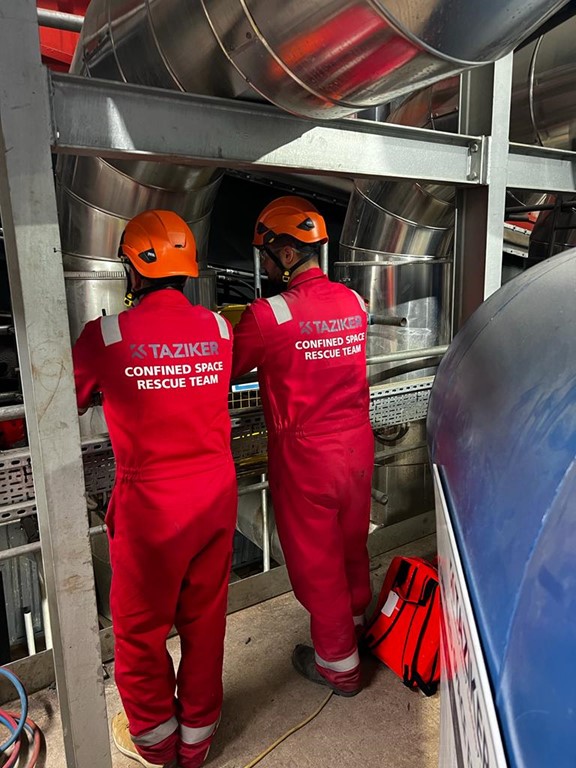 Confined space rescue capabilities are essential when operatives are working in spaces which can become enclosed and difficult to access. This involves the rescue of people who are trapped and require experienced, trained individuals to perform highly skilled rescue techniques to ensure everyone's safety.
At Taziker, we are fully equipped to supply low, medium, and high-level confined space rescue provision for our own teams and customers.
Our confined space rescue services are carried out by providing a rescue team at the point of work to complete a rescue by sending a rescue team/individual into a confined space to rescue an injured or incapacitated person by either dragging them out due to the present danger; using rescue skids; 15-minute breather escape sets; or with ropes, slings and pulleys. The other form of rescue is non-entry rescue, which involves attempting to remove the person without entering the confined space. This can be done by attaching safety lines to the person, or by pulling them to a safe area with apparatus such as ropes, straps or poles.
Due to the nature of our work within the industrial services sector, we ensure we provide these services and have teams that are experienced and trained to cope in these situations.
---